World Innovation Summit for Health dates have been announced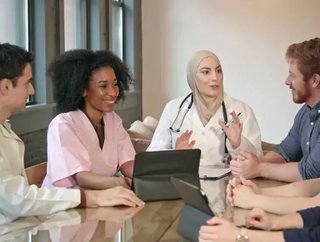 In 2018, the World Innovation Summit for Health (WISH) is set to convene at the Qatar National Convention Centre fromNovember 13-14. Global leaders, pol...
In 2018, the World Innovation Summit for Health (WISH) is set to convene at the Qatar National Convention Centre from November 13-14. Global leaders, policy-makers, and innovators in healthcare will re-explore new ways to build a healthier world through collaborative efforts and the sharing of novel ideas.
Dedicated to capturing and disseminating the best evidence-based ideas and practices, WISH is an initiative of Qatar Foundation for Education, Science and Community Development (QF) and is under the patronage of Her Highness Sheikha Moza bint Nasser.
The summit will focus on nine topics which address some of the world's most pressing healthcare challenges. Groups of experts from around the world will also work together to build evidence-based research on the confirmed topics, which will be announced over the coming months, spanning medical, social, humanitarian, and policy-driven areas.
Additionally, WISH 2018 will see the inauguration of 'The WISH Hub', which will provide interactive demonstrations in health-related technologies - such as robotic devices, artificial intelligence, and virtual reality.
Related stories
"As we start the build-up to our fourth summit, I think we can be proud of what we've achieved so far, confident that our community of leaders continues to bring about positive change through innovation in the global healthcare sector, and ambitious when exploring further ways to work together towards building a healthier world," explained Professor Lord Darzi of Denham, Executive Chair of WISH.
Emphasising the importance of innovation in healthcare, Sultana Afdhal, Acting CEO of WISH, commented: "Gathering innovative minds in Doha to tackle healthcare issues offers us a unique opportunity to have a profound, positive effect on the well-being of the world's populations.
"Since our most recent summit concluded a year ago we have been translating the outcomes of that event into a range of community-based initiatives, and we've been extremely busy collaborating with organisations both inside and outside Qatar, such as Qatar's Ministry of Public Health, the Carter Center in Atlanta, USA, and the Liverpool Football Club Foundation. These partnerships will support the exploration of issues such as dementia, autism, patient safety, and the reporting of mental health in the media.