Xealth: Digital Healthcare Start-up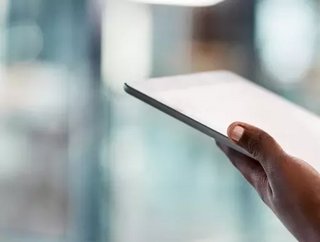 We take a look at Xealth, the digital health care platform connecting patients and doctors as part of EHR workflows...
Xealth is a Seattle based digital health prescribing platform. It's mission is to enable medical professionals to easily prescribe and monitor digital health tools for their patients from EHR (electronic health records) workflows. The aim is to increase communication with patients and using Xealth, care teams and physicians can monitor patient engagement, further assisting them with tools such as:
Patient education
Online third-party apps and programs
Device monitoring
Non-clinical services such as ride shares, food delivery and e-commerce product recommendations
They've partnered with health vendors such as BabyScripts, Emmi Solutions and Glooko to provide patients with trusted products.
HOW IT WORKS:
Xealth operates on a 5 point system which enables healthcare teams to specifically order digital content and services which patients can then access from the provider's portal, allowing them to independently manage their health.
CENTRALIZE 
The first step is to activate all digital tools such as content, programs and apps from a central location. These can then be linked to specific demographics, the diagnosis and insurer in order to manage when each appears.
2. ORDER
Care teams can order digital healthcare via Xealth's prescribing and analytics platform to improve patient education, knowledge and engagements. This tool can also be automated if any events change such as appointments and cancellations.
3.DELIVER
Once the necessary tools have been ordered, they are then delivered to the patient in the most convenient way such as on their phone, tablet or laptop through a trusted app. 
4.MONITOR
Through the use of charts and the digital platform, healthcare professionals can monitor patients' engagement as well as being notified, to help improve care teams efficiency.
5. ANALYSE
Lastly, care teams can analyse the effects of more engaged patients as well as measure outcomes and effectiveness of Xealth's digital tools. These tools consist of prescribed content, apps and services as well as connected medical devices across the entire system. 
A new market report by Adroit Market Research on the Digital Transformation in Healthcare features Xealth as being one of the top market players in the field. The report looks at the modern healthcare market, observing the growth prospects, challenges and trends that impacts the growth rate of the industry. The report has predicted that there will be a "13.5% Growth Rate for Digital Transformation in Healthcare Market by 2025" and that Xealth will be a big part of this alongside FitBit, HealthVault, Apple and more big tech companies.