3 alternatives to traditional obstetrics hospitals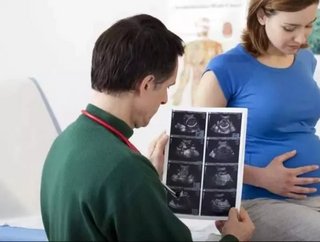 When you're giving birth, it's nice to know that hospitals aren't a womans only option. These days, expectant mothers have a range of choice...
When you're giving birth, it's nice to know that hospitals aren't a woman's only option. These days, expectant mothers have a range of choices that come with a variety of benefits. Of course, each option still comes with its own set of inherent risks, so it's important to know what they are.
Click here to read the latest edition of Healthcare Global magazine!
Giving birth out-of-state
If you're giving birth out of state, you should know that there are limits to how much and what kind of traveling can be done in the weeks leading up to birth.
Your doctor will be able to advise you on what safety precautions you should adhere to based on your specific situation, including your health history and the perceived health of the unborn child. Also keep in mind that you don't want to give birth while in transit.
RELATED TOPIC: The best US hospitals for obstetrics of 2015
Though many women do give birth to healthy babies in emergency situations while on planes, in trains and autos; it's not an ideal place to give birth. Hygiene is not optimal, and there may not be a qualified caregiver who can help with the birth.
Keeping this in mind, if you are planning to give birth out-of-state for one reason or another, try to plan your travel early enough so there is limited chance of going into labor while traveling.
Giving birth at home
Many women are choosing to give birth at home instead of at a hospital. Citing reasons that include staph infections at hospitals, a calmer, natural environment at home, or even the distance between the home and the nearest hospital, these women have decided that a home childbirth will be better for the baby.
RELATED TOPIC: This personal story about giving birth will give you insight into the delivery room
Home childbirths can indeed be better for the baby, as long as certain precautions are taken.
First, a certified, experienced doolah or other medical person should be on hand to help deliver the baby. They should know how to handle last minute emergencies, such as if the baby is turned or doesn't start breathing on its own immediately.
Second, cleanliness and hygiene are just as much a concern as they are in the hospital.
As the article, "Considerations about where you'll be giving birth" looks at, these should include having clean sheets on the bed, having plenty of clean cloths and towels available that are free from germs and other dirt, having ready transportation at hand should the need arise to speed mother and baby to the hospital, and more.
Giving birth abroad
Some women make the decision to give birth abroad. This may be because they want their child to have certain nationality and citizenship rights, because they will be offering the child up for adoption in that other country, or for other reasons.
RELATED TOPIC: 3 steps towards becoming a recognized hospital for obstetrics
Whatever the reason, it's imperative that the birth mother checks out the birthplace facilities well in advance of the actual birth. Childbirth advancements vary dramatically from country to country, and nothing should be assumed unless it's been confirmed ahead of time.
It's more common than ever for women to choose non-traditional places to give birth to their child. As long as precautions are taken, there's no reason to automatically assume every birth has to take place in a hospital.
About the author: Kate Supino writes about health care and women's issues.