3 Pharmaceutical Giants on the Road to Curing Cancer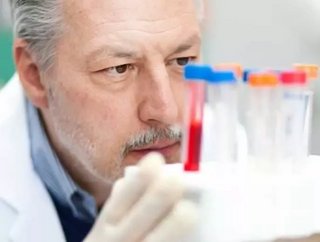 Cancer is a worldwide public health crisis. In the United States alone, one in four deaths is attributed to cancer, according to the American Cancer Soc...
Cancer is a worldwide public health crisis. In the United States alone, one in four deaths is attributed to cancer, according to the American Cancer Society. But we are indeed slowly winning the war against cancer thanks to a combination of factors including early detection, preventative measures and improved treatment.
Pharmaceutical giants Pfizer, Roche and Novartis are major players in this fight as they have continuously developed new medicines to combat the disease and their recent successes have marked yet another step towards victory.
Cancer, you're on notice.
1. Pfizer Inc. (NYSE: PFE)
Pfizer has been breaking ground in the realm of lung cancer with its drug Xalkori, which has been proven effective in shrinking tumors in patients with a rare form of the disease.
In a study of 50 non-small cell lung cancer patients with a rearrangement of the ROS1 gene, Xalkori led to significant tumor shrinkage in 36 of the individuals (72 percent) and halted tumor growth in an additional nine patients, according to researchers.
Approximately 15,000 people, or 1 percent of the estimated 1.5 million annual new cases of non-small cell lung cancer, have an abnormality to the ROS1 gene, according to the pharma giant Pfizer. The drug was also effective for approximately 18 months in patients, longer than the average eight to 12 months seen for some other targeted patients, said Alice Shaw, a lead study author.
Xalkori, known chemically as crizotinib, was approved to treat patients with a mutation of the ALK gene, along with a companion diagnostic test to identify those with the mutation, which accounts for about 4 percent of non-small cell lung cancers (NSCLC). About 1 to 2 percent of NSCLC patients are believed to be ROS1 positive - the result of a fusion of two genes that are usually separate.
"This is the first definitive study to establish crizotinib's activity in a large group of patients with ROS1-positive lung cancer and confirms that ROS1 is a bona fide therapeutic target in those patients," said Shaw.
"Pfizer continues to support clinical research of Xalkori in patients with ROS1 rearrangements to better understand the compound's activity in this population," the company said in a statement.
There are an estimated 1.5 million new cases of NSCLC worldwide each year.
2. Roche Holding AG (OTCMKTS: RHHBY)
Roche has developed a drug that has effectively extended the lives of patients with an aggressive form of breast cancer longer than ever before.
The Swiss company recently announced that HER2-positive breast cancer patients taking Perjeta along with Herceptin (another Roche drug) and chemotherapy lived nearly 16 months longer than patients taking Herceptin alone along with chemotherapy.
Patients receiving Perjeta and the other two drugs lived for a median of 56.5 months, compared to 40.8 months for patients who didn't receive Perjeta.
That is the longest amount of time for a drug used as an initial treatment for metastatic breast cancer, according to researchers, and it may be one of the longest for the treatment of any cancer.
The trial, sponsored by Roche, involved 808 patients around the world with previously untreated HER2-positive metastatic breast cancer. Half of them received Perjeta, Herceptin and the chemotherapy drug docetaxel. The other half received Herceptin, docetaxel and a placebo in place of Perjeta.
Perjeta blocks the action of a protein called HER2, which spurs the growth of some breast tumors.
Perjeta was approved by the Food and Drug Administration in 2012 and is already considered the standard of care in the United States.
3. Novartis AG (NYSE: NVS)
Novartis has reached success in extending the lives of those living with lung cancer with its latest drug Zykadia.
In a recent study of 246 patients diagnosed with anaplastic lymphoma kinase-positive (ALK+) non-small cell lung cancer (NSCLC), those taking Zykadia were found to live an average of more than 18 months without their cancer progressing.
The drug received an overall response rate of 61.8 percent and a median progression-free survival of nine months. In 124 patients who entered the trial with brain metastases, those treated with Zykadia achieved an overall response rate of 55.6 percent. Brain metastases were actually found to shrink in roughly one-third of the 29 patients who entered the study with measurable brain lesions.
"These findings are very exciting because until now, most ALK+ NSCLC patients experience disease progression within less than a year of treatment with an ALK inhibitor," said lead investigator Enriqueta Felip, MD, PhD, Vall d'Hebron University. "This is the longest median progression-free survival data we've seen in this broad patient population and it is even more striking when you consider that most of them have received up to three rounds of chemotherapy before taking ceritinib as their first ALK inhibitor."
Currently available through a number of specialty pharmacies in the United States, Zykadia is an investigational agent and is undergoing regulatory reviews in the European Union and several countries within North America, South America, Central America and Asia. 
"We are committed to bringing this treatment to ALK+ NSCLC patients around the world who are in need of effective options," said Alessandro Riva, MD, Global Head, Novartis Oncology Development and Medical Affairs.