3 ways value-based care streamlines hospital operations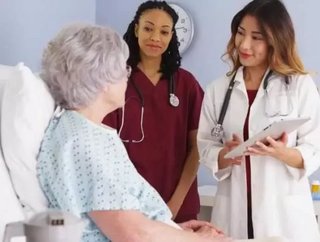 In the battle of quality versus quantity, more hospitals across the country and the globe are abandoning their fee-for-service models and turning to val...
In the battle of quality versus quantity, more hospitals across the country and the globe are abandoning their fee-for-service models and turning to value-based care.
If your hospital wants to give its patients a more worthwhile health care experience, a value-based care model is the solution.
What is value-based care?
As you're well aware, the day-to-day of running a hospital can be expensive. Although a balanced budget is the goal for most medical facilities, value and quality care are still of the utmost importance.
RELATED TOPIC: 5 tips to help nurses improve patient education skills
Value-based care gives your hospital the ability to provide effective, affordable care to all its patients without putting a financial strain on your facility.
A large part of value-based care is measuring patient data, including treatment complications, readmissions and inpatient infections.By tracking this data and using value-based care models to eliminate these pitfalls, hospitals just like yours are better able to put quality care and value first.
Value-based care in action
As the following article looks at, there could be a number of reasons why your hospital isn't prepared for value-based care, but that doesn't mean you can't take steps toward a value-based model.
In fact, there are already a number of health care organizations in the country using a health-based care approach:
Blue Cross Blue Shield Massachusetts: To increase its innovation initiatives, BCBS of Massachusetts has adopted a number of value-based care models including care improvement bundled payments and Medicare shared savings programs.
RELATED TOPIC: How to prevent Medicare claim denials in 5 steps
Aetna: As one of the country's largest health care providers, Aetna is putting quality care first by dedicating 15 percent of its yearly spending on value-based care initiatives.
Northwest Metro Alliance: Serving patients of Allina Health Clinics and Mercy Hospital, this Minneapolis-based health organization is focusing its value-based care efforts on electronic information sharing, care coordination and reduced spending.
Now that you have a better understanding of the hospitals and organizations using value-based care, here are just a few benefits the care model provides:
1. Measuring the cost/outcome ratio.
Value-based care models help hospitals not only measure health care costs, but patient outcomes as well.
By tracking these two data sets, hospitals are able to get a better sense of which health care costs are associated with improved patient health. This system of measuring cost/outcome ratios is all part of the value-based care model.
RELATED TOPIC: TOP 10: Tips to improve patient satisfaction
Although this seems redundant, this system of measuring is quickly becoming a necessity considering more and more hospitals are being fined for readmissions due to poor patient outcomes.
2. Improving care coordination.
Coordinating care initiatives is an important part of a properly functioning hospital.
When hospitals don't have a specific coordination plan in place, it results in treatment errors, preventable readmissions and higher operating costs.
Value-based care improves care coordination by offering seamlessly connected patient care and health care transitions. From one department to the next; hospitals using a value-based model are streamlining the care process.
RELATED TOPIC: Driving out costs through health care supply chain transformation
3. Optimized medications.
One major challenge for hospitals of all sizes is providing more accurate medications to patients.
The value-based care model is helping hospitals avoid the "one pill fits all" approach to medications by tracking medication outcomes across different hospital populations and specific health conditions.
If your hospital wants to put the value back in health care, then it's time to consider value-based care.
About the author: Adam Groff is a freelance writer and creator of content. He writes on a variety of topics including health care and technology.