4 ways hospitals can provide better care for infants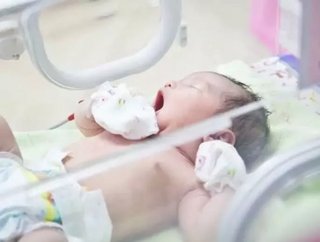 Many hospitals all over the country are doing all they can to make sure premature babies have the best possible chance for survival. From updating tech...
Many hospitals all over the country are doing all they can to make sure premature babies have the best possible chance for survival.
From updating technology to using state-of-the-art equipment, medical facilities are truly giving preemies a fighting chance.
Premature births are increasing in the United States and other countries across the globe. Pre-term birth complications include developmental delays, hearing impairment, feeding and breathing problems, and cerebral palsy.
RELATED TOPIC: TOP 5: Best hospitals for obstetrics in the United States
With the severity of the complications above, it's important to know just how many premature births take place in the U.S. each year.
According to the Center for Disease Control's Reproductive Health Survey, 450,000 premature babies are born in the U.S. each year. That's roughly one of every 9 babies.
The rate of pre-term births in the United States makes it higher than most high-income countries in the world.
So, what are hospitals doing to make sure premature babies have a better chance of survival?
Constant monitoring
As the following article looks at, considering the hospital is just one of five important delivery day decisions couples make, medical facilities across the country are improving their Neonatal Intensive Care Units (NICU). This all starts with state-of-the-art monitoring stations and alert systems.
Most hospital NICUs have blood pressure, respiratory rate, heart rate and body temperature monitors. However, that doesn't cover all the bases with premature babies.
RELATED TOPIC: Your baby is premature, what does that mean?
As a result, hospitals are upgrading their NICU units with pulse oximeters that measure oxygen levels in the blood. If levels decrease or increase significantly, the system immediately alerts nurses.
Respiratory assistance
Although premature babies do require breathing assistance, not all preemies are the same. Those born earlier than others need different levels of respiratory assistance, which is why hospital NICUs are expanding their respiratory technology.
Ventilators were once the standard for respiratory assistance in NICUs, but times are changing.
Now, most hospitals use endotracheal tubes, continuous positive airway pressure devices, and oxygen hoods. This equipment is drastically making a difference in the survival rates of premature babies.
Feeding methods
One of the most challenging aspects of preterm births for hospitals is successfully feeding preemies.
Depending on how premature the baby is, getting proper nutrition to the infant is a difficult process. However, hospitals are taking new measures to improve their feeding methods as well.
RELATED TOPIC: This Personal Story About Giving Birth Will Give You Insight into the Delivery Room
Intravenous lines are standard practice, but NICUs are also using nasal and oral feeding techniques as well as umbilical catheters. These catheters are used in the most critical cases and deliver nutrients directly through the umbilical cord. 
Other technologies
Because premature babies are extremely sensitive to their surroundings, hospital NICUs use incubators to keep infants warm and safe from bacteria and other germs. Hospitals are using updated incubator technology that also includes the use of bili lights.
Bili lights are fluorescent tubes that emit a blue light, which is used to treat jaundice and other skin issues common with premature babies. These lights are located directly over the incubators.
In order to help pre-term infants survive, numerous U.S. hospitals are taking advantage of the technology above.
About the author: Adam Groff is a freelance writer and creator of content. He writes on a variety of topics including health care and technology.