5 minutes with Frederic Peyrot, Customer Solutions at Chubb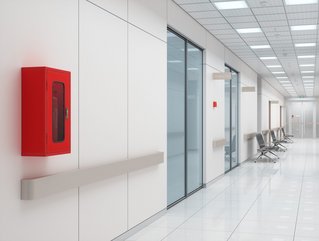 Hospital security
Frederic Peyrot is responsible for Global Customer Solutions at Chubb, a leading provider of fire safety & security solutions at several hospitals
Hello Frederic, tell us about yourself and your education.
"I'm an engineer in Physics and I have also undertaken several additional international training programmes in marketing & finance in the US, Asia, and Europe over the past 15 years.
"I have been responsible for global customer solutions at Chubb for nearly three years."
What is Chubb Fire & Security?
"Chubb is a leading provider of fire safety and security solutions and services for customers worldwide. We have been protecting people and assets for over 200 years since launching as a locks and keys business in 1818. Today, our employees in 200+ branches in 17 countries work to make the world safer, protect people and provide peace of mind. Our fire, security and monitoring services cover more than 1.0mn sites around the world. Chubb is a part of APi Group, a global, market-leading business services provider of safety and specialty services in over 500 locations worldwide."
Tell us about your role as Director of Customer Solutions.
"My primary role is to identify and help to launch innovative fire and security solutions to improve the security of our customers across a range of sectors, including healthcare. A crucial part of this is developing tailored remote connected services (through our Chubb VisiON+ offering) across the fire and security suite of products to support customers during emergency and crises. I'm also in charge of developing an innovative web platform and mobile application to support our services. By combining the best of digital services & human expertise we will transform the service customer experience in the fire & security industry."
What are the specific challenges that face the healthcare sector right now?
"The healthcare sector is generally served by complex environments with thousands of patients, staff and visitors. Many of the sites have large buildings which need strict access control solutions. Given the need for round-the-clock, mission critical activity, continuity is crucial to the protection of lives. Also, the requirement for staff on a 24/7 basis means that there are often staff working alone during medical consultations & care, at strange times of day, or walking alone through large spaces like the car park, which makes lone worker security solutions increasingly important.
"The emergency services are also facing difficulties with workplace violence, meaning that the security of employees is more important than ever. In addition, recruitment difficulties, understaffed organisations and strikes across the sector mean that workforces are stretched, and employee wellbeing is coming ever more into the spotlight – security at the workplace can play a crucial role in ensuring better mental health and wellbeing for these employees."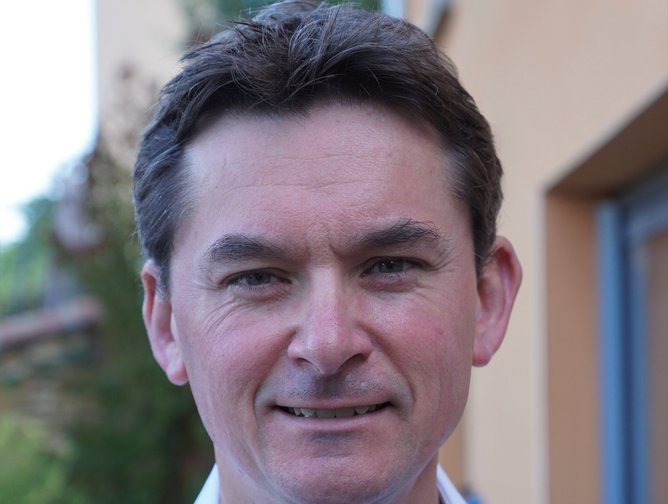 Frederic Peyrot
How do you support the healthcare sector?
"Chubb has been one of the key suppliers of fire and security solutions to the healthcare sector for many years now.
"The fire solutions that are offered include fire alarms, fire suppression systems and fire training to keep all staff and patients safe in case of a fire. Our consultation also ensures all fire systems are compliant with relevant local regulation.
"Access control and access management solutions are also critical for buildings in the healthcare sector. We can help with the management of restricted areas to avoid unauthorised entry to sensitive areas including surgical rooms and pharmaceutical stock rooms.
"We also offer video and video analytics solutions for security staff to keep an eye on areas open to the public and to improve security management.
"We recently launched a collaboration with CriticalArc to offer SafeZone, a personal safety and emergency management solutions to keep their staff safe regardless of whether they're on duty in the ER, en-route to the parking garage at the end of their shift or on a home healthcare assignment in the field. These solutions offer 24/7 monitoring and help address a number of key issues, including: prevention of workplace violence; fast response times to violence or risks; real-time situational awareness; the use of mass notifications; staff and patient wellbeing; and staff retention."
How can Fire & Security solutions be tailored to keep employees and patients safe?
"Our value-add comes through bespoke customisation in accordance with customer needs and site specificities. Each customer or site has different needs and challenges to consider if we want to significantly reduce fire & security risks. We will select the most relevant products and solutions to achieve customer objectives, while relevant services will be activated to support our customer 24/7. We will implement efficient solutions to their security staff to make them more agile in reacting to very real threats.
"For example, working together Chubb and Critical Arc are providing a 24/7 staff safety solution for IPC Health, one of the largest providers of community health services in Victoria, Australia. In common with many healthcare providers, IPC faced the challenge of how to extend lone worker protection and security response beyond its main premises, to ensure safety for all staff, including those working remotely in local clinics and surgeries, and providing care for patients at home. Our solution does that and ensures that IPC's staff feel continuously connected and supported wherever they are working. This, in turn, has an impact on staff wellbeing, and makes a positive impact on retention and recruitment.
"SafeZone is already in place at the Kent Community Health NHS Foundation Trust, where its use has reduced costs and enabled the establishment of a much more powerful infrastructure, now that the lone worker function is in place. The technology was acquired through the UK Government Cloud 12 Framework and is being delivered in partnership with Chubb UK. The service will help provide rapid emergency assistance for the trust's staff, with specialist help available regardless of the user's location, with SafeZone pinpointing checked-in users and enabling control room operators to coordinate faster responses.
"Finally, Chubb is the primary security partner for the Lady Cilento Children's Hospital in Queensland, Australia. Hospitals are a challenging environment for a security integrator and there is no room for mistakes. To meet the challenges faced with this project, it was imperative that Chubb formed a strong team including expert strategic partners. By creating a common infrastructure for all critical security systems that is managed through the Saab OneView comprehensive user interface, the hospital's security team has a simple and easy to use tool that enables them to resolve situations as they happen and action events automatically on command."
What do the next 12 months hold for you?
"We invest in global partnerships with innovative companies from across both the fire and security industries. We recently announced a partnership with ATOS Ipsotek using advanced video analytics & AI, which will support our responsiveness to critical issues. For example, in the emergency rooms of hospitals, we will be able to analyse behaviour real time to identify potential acts of violence and to immediately trigger alerts to security staff and/or Chubb's monitoring teams. We expect these types of AI solutions to be wider spread among our customers.
"We also plan on expanding our partnership with CriticalArc, whose multi-function SafeZone solution includes a personal safety app with a record of particularly high user engagement. It is already used by more than 50% of UK universities, and its use is now rapidly increasing in the healthcare sector too. Working with CriticalArc, we are changing the way healthcare security departments manage personal safety risks for their staff and respond to incidents. Response time is key, and SafeZone's technology combined with the reactivity of our monitoring operators is helping to improve outcomes for staff and patients."