5 minutes with Massimiliano Colella, CEO of Evercare Group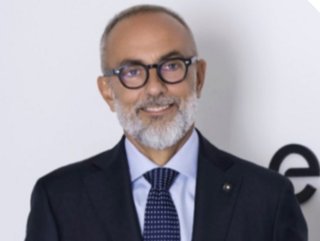 Massimiliano Colella is the CEO of Evercare Group. Here he explains how the private sector can support governments to ensure healthcare needs are met
Evercare is a leading impact investment group owned by the Evercare Health Fund - a US$1bn emerging markets healthcare fund. Headquartered in Dubai, Evercare has 30 hospitals, 16 clinics and 82 diagnostic centres across Kenya, Nigeria, India, Pakistan and Bangladesh.
CEO Massimiliano Colella believes that COVID-19 has exposed the weaknesses in existing healthcare systems worldwide and that the sector must remain strong enough to fight what comes next.
Hi Max! Please introduce yourself and your role. Tell us about your education and career path.
"I'm Massimiliano Colella, CEO of the Evercare Group. I've held this position for two and a half years.
"I took a non-conventional route into the world of private healthcare, having studied in a Military School, and served my country till I turned 24. Then, when I was about to be appointed Captain, I decided to completely change my career aspirations and joined Johnson & Johnson, the well-known healthcare and consumer giant. Over my 20 years at Johnson & Johnson I held a series of roles including Managing Director of Central Eastern Europe. From there, I moved to Smith & Nephew, a British multinational, where I had 3 successive roles: Head of Business Units dedicated to Emerging Markets, Head of Asia Pacific, and President EMEA & Executive Member of the Board.
"I have always been interested and passionate about emerging markets and when the opportunity to join Evercare came through, I embraced my 30 years of experience in the industry to approach the healthcare sector this time in a provider position."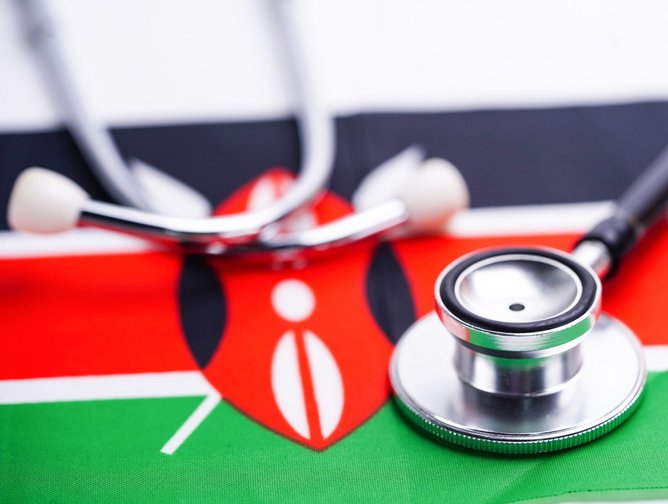 You're based in Dubai, working across Kenya, Nigeria, India, Pakistan and Bangladesh. How does that work?
"Evercare is both the fund and the company. The Evercare Health Fund - a US$1bn emerging markets healthcare fund managed by TPG's The Rise Fund has historically been managed out of Dubai. The Evercare Group is a healthcare provider, with 29 hospitals, 14 clinics and 82 diagnostic centres across Africa and South Asia. Dubai is geographically central to the two regions we serve. It is also a world recognised talent hub, where we can attract the best of the best to come and work at our company."
Businesses always say 'people always come before profit', but how do you do this?
"This perspective determines how we look at business and it influences how we structure our organisation. Our focus is both on our employees and our patients. As a healthcare organisation, good quality patient centric care is at the heart of what we do every day. We start with the highest standard of patient care and work backwards to build a successful business model. Employees are at the frontline of healthcare, dealing with patients all the time and so person-to-person interaction is at the core of our service offering.
"We are also fully dedicated to developing the economies in the countries we operate in. We are an impact-driven organisation, which means we measure our success through our economic impact as well as our social impact, based on ESG targets and meeting governance and ethical standards. But, just as much attention is given to topics such as diversity and inclusion within the organisation, as well as tracking the number of patients we serve.
"To ensure this, we work alongside local leaders and partners to ensure the provision of healthcare services that meet the specific needs of specific communities. Local leadership at our facilities often consist of professionals with extensive experience and knowledge of the specific markets and communities.
"Our employees are critical to our success, and we ensure that we provide them with the right level of support in their daily jobs. We safeguard that they are working in a safe and caring environment. We recruit the top talent and provide continuous development and training. It's because of this that we can deliver the high standard of care we do. It's equally through and thanks to the dedicated and passionate people that we have at the Evercare Group.
"Earlier this year, we launched the Evercare Foundation - an independent philanthropic organisation established to support the impact-driven initiatives of the Evercare Group. The Foundation provides vulnerable communities with equitable access to quality healthcare with the aim of creating long-term positive social change. We serve vulnerable communities in low and middle-income countries, with a primary focus on women and children who are marginalised by health and socio-economic inequities."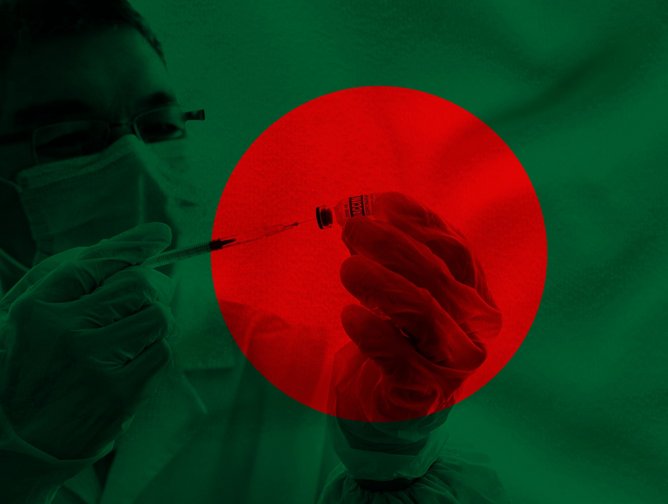 How can the private sector support governments, to ensure that healthcare needs are met and remain strong enough to fight what else comes next?
"The public healthcare sector in emerging markets has limited resources to provide the appropriate healthcare to the billions of people they serve. At Evercare, we work alongside governments and commit to serving the patient together. We wholly believe that it's all about mutual partnership providing the right level of support to each other, in knowledge and resource sharing, in order to raise the quality of care our patients deserve.
"It's important for the private sector to operate in an environment where we can grow our business and safely invest. So, we channel private sector funding towards the healthcare sector in emerging markets – to fill in capacity gaps in existing healthcare infrastructure in traditionally underserved communities.
"Evercare is an impact investment group; we have an emphasis on the double-bottom line. We want to bring high-quality care to traditionally underserved communities, while achieving measurable and sustainable financial returns for our shareholders."
What has been the Evercare Group's greatest challenge?
"My personal outlook on life is that there are more opportunities than challenges, and I adopt this mindset at work as well. There is a huge demand for quality care, one challenge is having the opportunity to provide it. Getting the right talent is another challenge. Across the countries in which we operate, there are differing levels of maturity in healthcare standards. For instance, in Nigeria and Kenya, we observe talent and skill availability shortages, however in India this is not so much the case. To address this, we provide comprehensive trainings to develop the right skillset. We have nursing colleges in Nairobi and Dhaka and several similar initiatives in all the countries where we operate. Nurses are in great demand, and it is important to continuously recruit in this area and to develop our talent pool.
"Ultimately, no two countries or regions are the same, so the challenges vary based on context."
As for many healthcare providers, COVID-19 has been particularly challenging, how have Evercare navigated this period?
"We managed to navigate the pandemic both for our patients and our business quite well. We knew from the moment the pandemic hit that it was important to stand with the local and national authorities and to provide our support wherever it was required.
"We actually invested in our infrastructure to help manage the pandemic. We created more than 400 ICUs dedicated and allocated over 1200 hospital beds to COVID-19 patients. We delivered PCR tests, made our diagnostic centres available and supported vaccination centres, all this at no cost. We did it, because we play a key role in supporting local communities at all times, but especially during a health crisis like the pandemic. Our support helped demonstrate the key role we play in supporting people during crises and during non-emergency periods. Overall, I think Evercare came out stronger in resources and in reputation as well."
During your time here, what has been your biggest lesson?
"You can have a corporate strategy but it's essential to tailor this to the patient, to the country and to the continent you operate in. You can only create a successful global organisation when you respect the local and patient needs. Every country is different, the government, landscape, resources, and workers all influence the regional strategy, so I guess the takeaway is to be adaptable and tailor to the local needs."
What do the next 12 months hold for you and the company?
"Over the next 12 months, The Evercare Group aims to increase our quality of care. We are proud that we have served about four million patients in the last year alone, an increase from the three million we served the year before. We want to continue to expand our outreach to serve more patients. Our aim is to keep expanding across the regions, acquiring, or partnering with more hospitals and clinics, and taking a localised approach to each city or country. We will continue to expand our offering of primary and secondary care in the more remote areas. We will equally invest in innovation and technology to be able to treat more patients at home.
"The future of healthcare is to bring healthcare to the patient and increase the accessibility to quality healthcare, for all."