5 minutes with TeleTracking's new CCE Michelle Skinner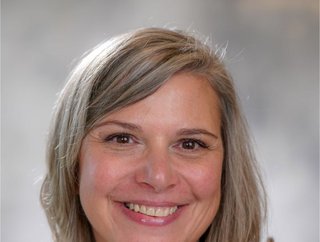 IT service TeleTracking wants to support overworked & mentally exhausted healthcare workers. New Chief Clinical Executive, Michelle Skinner, tells us more
Hi Michelle! Can you tell us about your role and responsibilities at TeleTracking?
"In my role as Chief Clinical Executive, I am responsible for imparting a clinical perspective for the company ranging from our strategic planning and execution to our implementation process. I will also work to combine our technical expertise with the equally important clinical know-how as we continue to build and scale a team of highly skilled clinical and operational experts that 'speak the language' of our customers and can help ensure they meet their operational goals by focusing on patient-centered care, care coordination and a reliance on data-driven operational improvement."
What led you to this industry?
"I have been in healthcare my entire career, even starting as a "candy striper" at age 14 and then as a critical-care nurse in the ICU. From there I began working with health care organisations on transformation, patient journey optimisation, bed management, patient flow and trauma certification preparation. Health care has always been in my DNA and this new role with TeleTracking could not be more in my wheelhouse. I love identifying bottlenecks and inefficiencies in the system and finding ways we can remove those burdens from the caregivers."
What has been your career highlight prior to your current role?
"My greatest career highlight is that I am a nurse and I have been fortunate throughout my career to be surrounded by incredible leaders and co-workers who have shared my commitment to serving our community.
"In prior roles, I have placed a great deal of focus on the combination of people, process, and technology to drive sustainable change. This translates directly to the work that we do at TeleTracking. This role is ideal for me being able to combine my nursing experience with my understanding of business and strategy."
In your conversations with clients, what's top of mind for healthcare leaders and clinicians today?
"Every day we hear about the challenges facing hospitals and health systems – from nursing shortages to capacity constraints and staff burnout. It is an incredibly challenging time for caregivers, not just for nurses but also those outside the traditional four walls of a hospital. The pandemic accelerated a shift from inpatient to outpatient care and unfortunately many health systems weren't operationally prepared.
"For example, our clients are thinking differently about how they can improve and create access to care, whether ambulatory, inpatient, or in the post-acute setting. They are looking for ways to improve efficiency and they are coming to us to help provide visibility across owned, affiliated, and non-affiliated sites. At TeleTracking, we are looking at how our platform can be adapted to support the expansion of care outside the four walls of the hospital. By doing so, we can reduce the cognitive and physical load for caregivers by aligning people, process, and technology to deliver meaningful outcomes."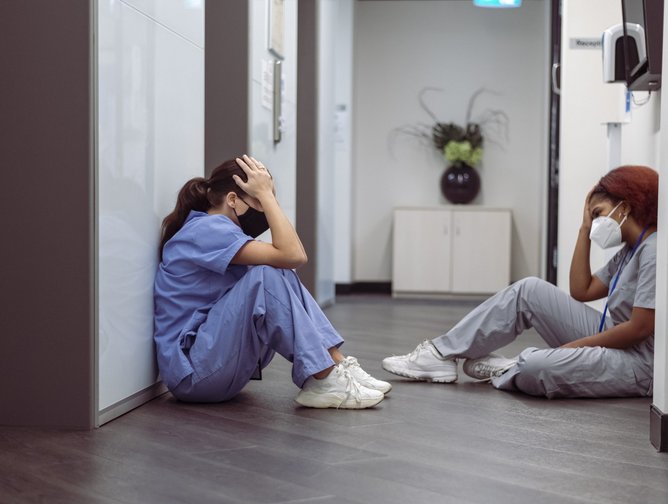 In a competitive market, how does TeleTracking set the bar?
"We believe in being deeply intertwined with our clients, evolving alongside them and adapting to their strategic priorities. We believe technology is the starting point, it is the basis for what we do, but how we do it is what sets us apart. We pride ourselves on developing true partnerships with our customers' and using our 32+ years of clinical experience to take that technology, add a personalised consultation and develop customised workflows that not only solve today's problems but are adaptable to solve tomorrow's problems too."
What do you hope to accomplish in your new role as Chief Clinical Executive?
"As a global health care company that is clinically and operationally driven, TeleTracking employs nearly 30 clinicians tasked with making sure our technology is utilised in a way every clinician can understand and find value in. My role is to ensure that the clinical expertise we provide is just as integral to our customer's success as the technology we deploy. It is important to me that our clinicians are front and center in our organisation, acting as the north star to guide our strategic direction."
How might data and operational interoperability help healthcare organisations grappling with new care delivery models and challenges associated with the global shortage of skilled nurses?
"There is no shortage of data in healthcare with each patient generating more data than ever before enabled by remote patient monitoring and the increasing reliance on telehealth. These innovations in healthcare technology, alongside a greater need for care have all contributed to nurse burnout which has become a major issue in healthcare.
"At TeleTracking, we want to return time to clinicians to provide quality care without feeling overworked or mentally exhausted. By providing visibility to workflows, capacity management and resource availability, we can use technology to create a more connected, easier to navigate system. Leveraging the expertise of skilled clinicians in a Command Center develops an operational hub and creates true operational interoperability across the care continuum; backed by data and powered by shared visibility to workflows and patient flow."
As we head into 2023, what healthcare operations will you be looking at?
"First, I will be looking at the evolution of operational interoperability within health care organisations, finding ways to connect the many disparate systems that don't 'talk' today and finding ways to make that data more useful. Interoperable systems must become the rule, not the exception, if we want to improve operational efficiency and patient outcomes.
"Second, I expect to see a continued shift in care delivered outside the four walls of the hospital. The center of healthcare used to be a single standalone hospital, and we're now seeing that evolve into something far more complex as care demands and capacity constraints grow. Health systems are adjusting their frame of reference when it comes to capacity, moving away from thinking of beds to thinking more about the patients that occupy those beds – independent of where they are located. Now we can start lighting up previously hidden capacity at non-traditional care sites. That's how we will help to overcome the burdens of limited capacity and limited staffing."