AHA releases a new study to impact cardiology businesses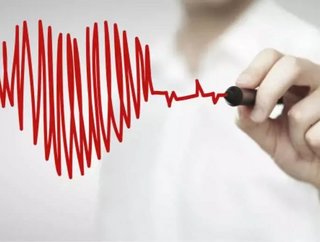 Written by Amy Morin Making a Healthy Choice over Cholesterol As more and more Americans are discovering through the news and their doctors, high chol...
Written by Amy Morin
Making a Healthy Choice over Cholesterol
As more and more Americans are discovering through the news and their doctors, high cholesterol increases their risk for heart attack or stroke.
In the past, people with high cholesterol were given statin drugs as one option to reduce their risks. However, some of the most recent research suggests that doctors should be prescribing statin drugs to people who show risk factors for heart disease, regardless of their current cholesterol levels.
Latest Research and Recommendations
TheAmerican College of Cardiology and the American Heart Association have released new clinical practice guidelines for the treatment of cholesterol. The newest recommendations state that physicians prescribe statins to people fitting high risk criteria for heart disease and stroke.
Previous guidelines recommended physicians prescribe statin drugs to patients who have reached certain levels of low-density lipoprotein, which is known as "bad cholesterol."
However, the current guidelines recommend that physicians focus on giving statins to patients who may be at risk based on other health factors, such as genetic factors or diabetes.
Potential Risks of Statin Drugs
Just like all medications, statin drugs do have risks associated with them.
Many people have concerns about the possible long-term effects of taking statin drugs for decades.
The most common side effect of statin drugs is muscle pain. Soreness, tiredness, or weakness can occur. In most people, the pain is mild. However, other people experience severe pain that limits their ability to exercise, which is an essential component in heart health.
A potentially serious side effect of taking statin drugs is the possibility of liver damage.  Although it's rare, statin use can cause the liver to create extra enzymes that can cause damage to the liver.
Another potentially serious side effect is an increase in blood sugar. It can even lead to diabetes in some people. Although the risk is small, the FDA has issued the warning.
Statin Drugs vs. Lifestyle Changes
This new change in guidelines has led to some controversy.
Many people worry that physicians will prescribe medication too quickly, rather than simply recommending lifestyle changes to address a person's risk factors.
Exercise and a healthy diet can go a long way to reducing a person's risk. However, a person who takes a statin drug may feel less motivated to make the lifestyle changes to address their health.
However, proponents of the change feel like it can go a long way to identifying people who are at risk much earlier. Prescribing statins as a preventative measure could prevent problems before they start.
What Should Patients Do?
Patients who aren't sure if they should be taking statins or not can always seek a second opinion.
Gaining advice from another physician can be one of the best ways for a patient to develop a better understanding of the potential risks and benefits of taking a statin drug.
Patients can make the best decisions when they feel well-informed. They should be proactive in their treatment and should be encouraged by physicians to learn how they can take charge of their health.
Despite ongoing efforts to educate the public, heart disease is responsible for about 1 in every 4 deaths in the United States, according to the Centers for Disease Control and Prevention (CDC). Patients should be discussing their risk factors with their physicians to determine the best way to prevent both heart disease and stroke.
For both doctors and hospitals, providing patients with the latest information is important.
That said, finding an agreed upon means to tackle high cholesterol should be the goal at the end of the day.
About the Author
Amy Morin writes about parenting, psychology, and business-related topics such as AIS.