Aspirin and ibuprofen can help prevent skin cancer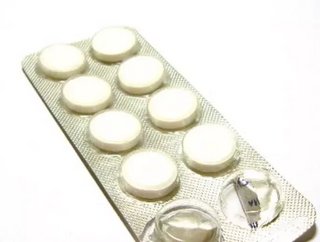 Non-prescription painkillers, such as ibuprofen and aspirin, could help to prevent skin cancer, the latest research is claiming. A study of almost 200...
Non-prescription painkillers, such as ibuprofen and aspirin, could help to prevent skin cancer, the latest research is claiming.
A study of almost 200,000 people in Denmarkhas revealed the risk of developing two types of skin cancer is much lower in those that take painkillers on a regular basis.
Non-steroidal anti-inflammatory drugs (NSAIDs), which also include naproxen, are said to reduce the risk of malignant melanoma and squamous cell carcinoma by up to 15 percent.
The level of protection against the disease is thought to depend on the length of time that people take the painkillers for, and the strength of their dose.
To read the latest edition of Healthcare Global, click here
In particular the researchers, from the AarhusUniversityHospitalin Denmark, found those with the least risk of developing cancer had been on at least three courses of NSAIDs.
The effect of the painkillers was even stronger when participants that had been taking ibuprofen, aspirin or naproxen for at least seven years had the lowest risk.
More often than not they were being prescribed painkillers for conditions such as arthritis and heart problems.
Out of the 200,000 people involved in the research, approximately 18,000 had been diagnosed with one of three different strains of skin cancer; malignant melanoma, squamous cell carcinoma, and basal cell carcinoma.
The team reviewed the medical records of each participant, including a history of their prescriptions.
They found people were 15 percent less likely to suffer from squamous cell carcinoma if they had been prescribed at least two courses of painkillers.
Meanwhile, the risk of developing malignant melanoma was 13 percent lower under the same circumstances.
The team believe painkillers like aspirin, naproxen and ibuprofen have this effect because they prevent the activity of certain enzymes that play an important part in the development of cancer.
Despite the promising outlook, the researchers have said their findings are not conclusive and more research needs to be carried out.
The lead researcher, Sigrun Alba Johannesdsttir, said: "We hope that the potential cancer-protective effect of NSAIDs will inspire more research on skin cancer prevention.
"Also, this should be taken into account when discussing benefits of NSAID use."
However, experts have said using sunscreen and avoiding the sun is still the most effective way for people to protect themselves against the risk of skin cancer.
Commenting on the research, Hazel Nunn, from Cancer Research UK, said: "This study has several limitations - for example, the researchers only looked at people's medical prescription, which meant they couldn't tell whether those who had been prescribed anti-inflammatory drugs like aspirin had actually been taking them.
"And they didn't have records of people using over-the-counter painkillers.
"There is mounting evidence that aspirin does reduce the risk of some cancers, but it's too soon to say if this includes skin cancer.
"Aspirin can have serious side effects - so it's important to talk to a doctor about the risks and benefits if you're thinking of taking it regularly."
The results of the study have now been published in the journal Cancer.
The Healthcare Global magazine is now available on the iPad. Click here to download it.