Australian healthcare workers COVID-19 appreciation payment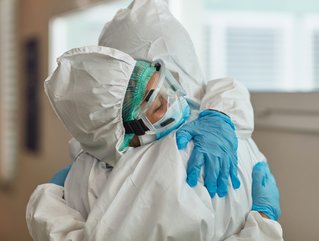 As healthcare workers continue to struggle with 'underappreciative' patients, one Australian state has thanked them for fighting COVID-19 with a payment
The Australian state of New South Wales has decided to thank its healthcare workers for their determination over the COVID-19 pandemic with a payment of AUD$3,000.
"We'll be making a AUD$3,000 payment in appreciation for all our health workers, for the sacrifices they have made over the last two years," said Dominic Perrotett, New South Wales Premier. "It's been a difficult two years across our state, but our workers have been at the frontline. We really appreciate what you have done for all of us."
Retaining talented healthcare workers and hospital staff
In addition to this welcome payment, Perrottet said he would provide a funding package for the New South Wales health sector. The AUD$4.5bn health package will cover the cost of 10,000 doctors, nurses and other healthcare staff in New South Wales.
"NSW is currently enjoying the lowest unemployment on record and it is important to maintain competitive wages to attract and retain the best talent," said Matt Kean, New South Wales Treasurer and Minister for Energy. "In the context of a strong and growing economy this two-year increase to wages is an affordable and sensible policy."
Healthcare workers publically heralded throughout COVID-19, but many feel 'misunderstood'
Across the world, healthcare workers have been celebrated over the pandemic. But in a new study conducted by OnePoll, on behalf of connectRN for National Nurses Week, results show that many nurses feel 'underappreciated' and 'misunderstood' by doctors and patients alike. In addition:
90% of surveyed American nurses believe that others 'don't understand their level of work'
63% of nurses agreed that they are now portrayed more positively now than prior to the COVID-19 pandemic
Another 63% still feel that their jobs aren't seen as "human" by both patients and doctors
Despite these statistics, there have been many overt displays of admiration and respect for healthcare workers across the world throughout the COVID-19 pandemic.
In the UK, healthcare workers enjoyed receiving a round of applause from neighbourhoods in the first lockdown. This week, a number of healthcare workers were honoured in the Queen's Platinum Jubilee Honours, including RCGP chief operating officer Dr Valerie Vaughan-Dick, who received a crown honours for 'services to general practice and to ethnic minority communities'.
"I am delighted to have received this acknowledgement," said Vaughan-Dick.
The Chinese mega-city of Shanghai also saluted healthcare workers this week, as the 25mn residents were released from lockdown. "After more than two months of continuous fighting, the arduous battle to defend Shanghai has achieved a major milestone," it read.
The local government thanked medical staff, as well as the police, the army and journalists for supporting what will hopefully be the last lockdown.