Autism diagnoses could be possible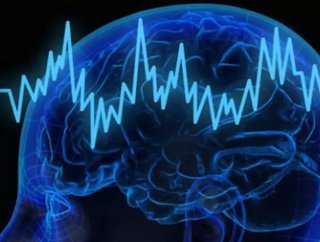 A study at Boston Childrens Hospital has shown that using electroencephalograms (EEGs) can give clear signs as to whether someone is autistic. The stud...
A study at Boston Children's Hospital has shown that using electroencephalograms (EEGs) can give clear signs as to whether someone is autistic.
The study was carried out exclusively on children aged between two and 12, and if the results are carried forward, it could be used as an early intervention procedure to catch the signs of the cognitive illness in youngsters. Subsequently, this would enable quicker and earlier treatment.
EEGs measure electrical activity within the brain, and the study, carried out by Dr Frank Duffy, compared the brains of 430 children who had already been diagnosed with autism, and 554 children who were thought to have normal cognitive functionality. The group with autism was shown to have reduced connectivity in a number of pivotal areas of the brain, with the cognitive patterns also differing from those in the control group.
To read the latest edition of Healthcare Global, click here
This could be a massive step forward in autism research, given that EEGs are easily attainable and cost-efficient. Using them to diagnose children with autism at an early stage would be a huge advancement, as Duffy, a study co-author and director of developmental neurophysiology at Boston Children's Hospital, explained:
"Most of these patterns provide enough information to cleanly separate 2 to 12-year-old autistic children from neurotypical controls,"
"The problem with studying autistic children is that they aren't very cooperative…Many of the studies have taken extreme cases, such as high-functioning autistics, adults with autism or people with Asperger's syndrome."
Contrarily, this study has shown a direct comparison between autistic and non-autistic children, and the patterns in the brain related to the illness.
However, Dr. Max Wiznitzer, an associate professor of pediatric neurology at Case Western Reserve University School of Medicine has argued that the findings only work as a method of confirming existing autism sufferers, as opposed to being an official diagnosis tool.
"This is more of a confirmatory tool…An autism diagnosis is primarily clinical," he stated.
"I think the value is in the research and for monitoring how people are responding to treatments."