Rethink's new tool to help prescribing for autistic children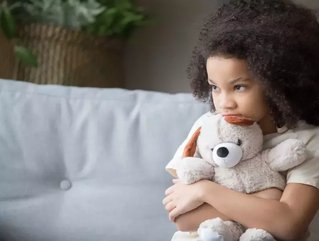 Rethink's new analytics tool is first-ever protocol to ensure autistic children get the right level of treatment...
Rethink Behavioral Health, a technology company for behavioural health practitioners, has developed the first-ever research-backed protocol to help clinicians build personalised treatment plans for autistic children. 
Rethink Behavioral Health is a division of Rethink First, a health technology company providing cloud-based treatment tools, training and clinical support to schools, employers, behavioural health professionals and payers around the world, including more than 25 of the Fortune 100 and many of the country's largest public school systems and health plans. 
Rethink's Medical Necessity Assessment (MNA) analytical tool provides an objective standard to help practitioners of Applied Behaviour Analysis (ABA) therapy, a set of principles that focuses on how behaviours change and how they are affected by the environment. It is used as a treatment for autistic children as well as behavioural conditions such as substance misuse, eating disorders and dementia. 
The tool has been developed with an expert panel and tested in more than 6,000 individual patient assessments. In tests, clinicians agreed with Rethink's MNA solution recommendations 70% of the time. Most instances of disagreement were due to functional issues such as scheduling or transportation availability for families.
ABA emerged as a treatment for autism in the late 1980s, however it is only within the past decade that health plans have been required to cover its cost. This means there are additional demands on practitioners to demonstrate a medical need for the treatment and prescribe a specific level of intervention. 
Rethink say that until now, the Board Certified Behavior Analysts (BCBAs) who deliver this therapy have had few resources to provide guidance in deciding how many hours or sessions of ABA an individual patient should receive, but the new protocol for prescribing treatment hours can make health insurers more likely to approve treatment plans for reimbursement, and ensure that more patients are receiving a clinically appropriate level of care.
Jamie Pagliaro, executive vice president and chief learning officer for Rethink Behavioral Health, says they developed the tool because there has never been a standard protocol available to determine the number of hours of care a child should receive based on their specific needs. "We designed an evidence-based assessment that may help reduce friction between providers and health plans, ensuring more children receive clinically appropriate levels of care" he says.