The rise of AI and individualised care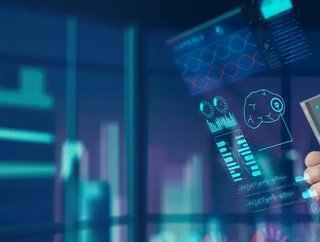 Jay Baker, associate vice president of analytics at Edifecs, explains how artificial intelligence is fuelling the individualised healthcare movement
We are in the midst of an artificial intelligence (AI) transformation. AI is quietly powering many crucial business processes, including investing in disease modelling, and it's never been easier to adopt these technologies into workflows.
The healthcare industry represents a ripe opportunity to apply the principles of AI for enhanced processes and ultimately, better patient care. Through these implementations, we're coming closer to delivering on healthcare's triple aim – improved patient experience resulting in better population health outcomes at lower costs – and powering the movement towards individualised care.  
Managing enrolment influxes
Recently released data from the Centers for Medicare and Medicaid Services (CMS) shows that more than 26 million people (42% of the Medicare Eligible Patients) signed up for health coverage under Medicare Advantage during the 2021 open enrolment period.
As COVID-19 continues to more heavily impact seniors and patients with underlying health conditions, there are tremendous opportunities to leverage AI for enrolment processing to ensure a seamless experience for members. Health plans must keep track of many different workflows across their membership bases, including processes related enrolment, disenrolment and re-instation.
For new members to an ACA Qualified Health Plan, coverage may not be effective until the binder payment is paid, and failure to complete this will result in disenrolment – a time consuming process that can impact a patient's access to care.
Through AI, health plans can identify candidates who are unlikely to make this first payment and provide interventions to ensure the member receives the coverage they need. This not only reduces friction within the health plan's systems but can resolve costly membership issues before they even arise. 
Analysing patient data
Artificial intelligence is helping transform the healthcare ecosystem from legacy, batch process modes of patient data analytics to a more individualised, transactional process. Whereas historically health information has been restricted behind proprietary data formats and interfaces, we are now seeing a shift toward portability with the help of recent federal regulatory mandates, such as Fast Healthcare Interoperability Resources (FHIR).
The standardisation of data formats and application programming interfaces when exchanging clinical information is providing a new conduit between payers, providers and patients. By leveraging machine learning models and applying them to data on top of FHIR servers, this processing is pushed out to the edge instead of being centralising within the walls of a health plan's IT infrastructure.
The result? Information that has long been siloed in proprietary systems being freed up for improved visibility to providers and patients when they need it most – at the point of care.
Informing better care
What does this mean in practice? Simply put, critical information and AI recommendations are delivered at the point of care. When informed by robust data sets, it can identify members who may have special statuses but aren't documented timely or properly – like having a chronic health condition, needing a preventive screening test or qualifying as low income.
This more complete patient care profile is crucial to supporting the shift towards value-based healthcare and reducing utilisation on the healthcare system. It can identify care risks within populations – such as those who are highly likely to be re-admitted into a hospital within 30 days – and alert care staff to help prevent this from happening.
It can also identify candidates for Social Determinants of Health programs and enable assistance with transportation, food access, internet access and other factors that can impact overall health and wellbeing. Most importantly, with the help of AI and interoperability all of this can happen in real time for hyper-specific population subsets as opposed to legacy batch processing systems that take weeks to churn out analytics on aggregate groups of individuals, meaning care teams can make better informed decisions on the most current information available. 
Avoiding bias
Amid these practical applications, questions remain about the implementation of AI and its tendency to produce biased results. Due to the nature of the data that drives AI models, we'll never be able to fully eliminate bias. However, we can identify and mitigate the areas where bias is introduced.
The first thing to do is ensure the data that is being put into the models is as accurate and complete as possible – after all, if we put bad data into these models, we can't expect accuracy on the other end. With the more complete data picture that FHIR and other interoperability standards are facilitating, this is becoming much easier to accomplish.
Additionally, we need to commit to building and training unique models for specific population subsets and disclosing where the training data is from. While this may produce complexities in the short run, ultimately it will drastically reduce errant outcomes that could skew towards being biased.
Artificial intelligence has vast applications within the healthcare industry, from payer administrative processes to patient clinical care. With the increasing focus on digital innovation, we will continue to see AI being integrated into healthcare operations – and as a result, tangible benefits for organisations and the patients they serve.