Latest investments: Medtronic, AION Labs, Tredence & more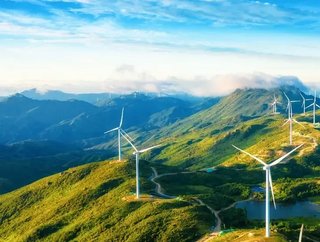 We round up the latest investments, acquisitions and launches in healthcare
Medtronic announces brand refresh and new ESG targets
Medtronic has announced its first brand refresh in the company's 70-year history, along with new environmental, social and governance (ESG) targets. 
Medtronic's latest performance report includes a commitment to fill 45% of its global management positions with women, and 30% of US management positions with ethnically diverse talent by 2026. 
The organisation is also committing to reduce packaging waste by 25% for targeted high-volume products, compared to a 2021 baseline.
The report included key accomplishments for 2021, such as fielding  300-plus ongoing clinical studies with a focus on gender, racial, and ethnic diversity representation. To help reduce global health disparities, Medtronic has invested nearly $70 million in healthcare capacity training, reaching almost one million medical professionals who advance access to quality care in their communities. 
Geoff Martha, Chairman and CEO, Medtronic, said: "We see extraordinary possibilities to further increase our positive impact in the world. Our environmental, social, and governance (ESG) efforts, combined with the passion of our 90,000-plus employees, drive better outcomes for our world through a healthier society and healthier planet." 
Top pharma and tech companies launch AION Labs 
AstraZeneca, Merck, Pfizer and Teva, along with Amazon Web Services Inc (AWS) and Israel Biotech Fund (IBF), have launched AION Labs, an innovation lab to spearhead the adoption of AI and computer science to solve healthcare challenges. 
AION Labs will create and invest in early-stage start-up teams focused on drug discovery and development, offering them resources and mentorship while working closely with them to develop new technologies. 
Each start-up will use AI and the cloud to find new treatments faster and more efficiently, avoid animal experiments, and advance healthcare towards patient-centric precision medicine. 
Jim Weatherall, Vice President, Data Science and AI, R&D, AstraZeneca said: "Through AION Labs we have the potential to solve some of the greatest R&D challenges and find new and better ways to discover, test and accelerate the potential medicines of tomorrow. I look forward to helping form the challenges and select and mentor the companies that will enter the Lab."
Tredence Inc launches HealthEM.AI 
Global data analytics company Tredence Inc has launched HealthEM.AI, a new new healthcare informatics company. 
Using cutting-edge analytical insights, HealthEM.AI will help the healthcare industry combat uncertainties associated with cost and will improve outcomes with scalable AI products. As a subsidiary of Tredence, HealthEM.AI will allow healthcare providers to simplify complex medical and management data to improve patient care while keeping costs in check.
"Healthcare providers and payors operate in a rapidly changing landscape today, and our AI/ML-powered healthcare data solutions can efficiently bridge the real gap between direction and decision," said Tredence CEO and Co-founder Shub Bhowmick.
Labster acquires UbiSim
Labster, a leader in virtual labs and interactive science, has acquired UbiSim, the virtual reality training platform for nursing. With this acquisition, Labster significantly expands its nursing education offering, supporting its mission to transform access to high quality science education. 
Labster was founded in Denmark in 2012 as a learning platform with an ecosystem of science learning resources, including virtual science simulations, lab manuals, lab reports, and 3D animated videos.
UbiSim, founded in Switzerland in 2017, offers immersive virtual training simulations for nurses and healthcare providers, putting them at the forefront of the increasing tech revolution in health care. 
"We felt such a clear alignment with Labster on both vision and product philosophy, which made the decision to join the Labster team incredibly easy "said Florian Brutsche, Co-Founder  of UbiSim.