Baptist Health South Florida Inaugurates its New Oncology Center in Miami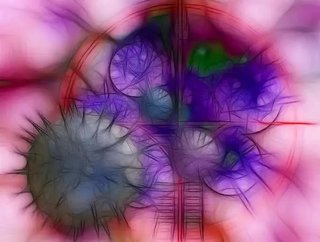 The Miami Cancer institute has a price tag of $430 million dollars. inaugurated last month, the new state-of-the-art facility brings outpatient cancer...
     The Miami Cancer institute has a price tag of $430 million dollars. inaugurated last month, the new state-of-the-art facility brings outpatient cancer services together under one roof to offer world-class clinical services, cutting edge technology and an unparalleled patient experience.
     The project was developed by Baptist Health South Florida and has the goal of pinning Miami as one of the top destinations for cancer treatment on patients in the southeastern United States, Latin America and the Caribbean. "The Miami Cancer Institute at Baptist Health South Florida will be recognized as a world-class destination for providing evidence-based, individualized care for our patients. It will be a state-of-the-art facility that will be unmatched in our region in terms of clinical excellence and advanced cancer care, and we are recruiting nationally renowned experts to lead the Institute" said Brian E. Keeley, president and CEO of Baptist Health South Florida. 
     From prevention and detection to treatment and clinical research, Miami Cancer Institute combines innovation and precision in cancer care with the high-quality patient care for which Baptist Health South Florida is well known. It offers comprehensive clinical services, such as bone marrow transplant, diagnostic imaging, infusion chemotherapy, and radiation therapies, including standard radiation, tomotherapy, gamma knife stereotactic radiosurgery and proton therapy. The Institute will also leverage Baptist Health's nationally renowned robotic surgery program, with special emphasis on gynecology-oncology and thoracic surgery. 
     "We are combining innovative, precision cancer care and the latest in clinical research with Baptist Health's well-known high level of patient care – all in one place. This is the most exciting project related to cancer care that I have been involved with in my more than 30 years of practicing oncology in Miami," said cancer specialist Leonard Kalman, M.D.
     AUGMENTED REALITY
     Miami Cancer Institute's Chemotherapy treatment area offers, a room with augmented reality for children, as a "one of a kind" feature. With an interactive screen that "transports" the patient to a beach, to the cosmos, to natural marine reserve, or to many other places that children might want to go. According to Steve Holan, VP of Clinical Operations, the idea is that a staff person can ask the children, "Where do you guys want to heal today?"
     PROTON THERAPY
     With an investment of $130 million in proton therapy alone, the institute has three treatment rooms connected to "The Cyclotron", a 220 tons particle accelerator, capable of generate beams the width of a pencil, that at 2/3 the speed of light, is able to penetrate healthy tissue without any damaging, targeting only cancer cells.
     There are about 60 percent of cancer patients who require some form of radiation therapy, according to Dr. Michael Zinner, the founding CEO and executive medical director for the Institute, having all of the existing treatment options available in one place will enable doctors to tailor treatment.
     "We really want to be able to customize radiation care for the patient and what their need is" instead of letting the available equipment dictate the treatment, Zinner said. "You use it where you want the least collateral damage," Zinner continued, adding that children and brain tumor patients are often good candidates for proton therapy.
     
     Baptist Health is the largest healthcare organization in the region, with seven hospitals (Baptist Hospital, Baptist Children's Hospital, Doctors Hospital, Homestead Hospital, Mariners Hospital, South Miami Hospital and West Kendall Baptist Hospital) and more than 30 outpatient and urgent care facilities spanning three counties.
     With more than 15,000 employees and 2,200 affiliated physicians, and also includes Baptist Health Medical Group, Baptist Outpatient Services and internationally renowned centers of excellence, Baptist Health was listed by Fortune magazine as one of the 100 Best Companies to Work For in America (#19 in the U.S. and #1 in Florida) and has remained on the list for 14 consecutive years. It was also recognized as one of the World's Most Ethical Companies for the third year in a row by the Ethisphere Institute.