The Best Health Charities in Texas to Donate to On #GivingTuesday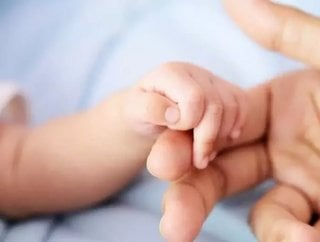 This season social media has been swamped by plenty of #BlackFriday and #CyberMonday references, but on Dec. 2, a new hashtag is taking over: #GivingTue...
This season social media has been swamped by plenty of #BlackFriday and #CyberMonday references, but on Dec. 2, a new hashtag is taking over: #GivingTuesday.
The movement is meant to harness the collective power of charities, families, business and individuals to transform how people think about, talk about and participate in the giving season. The global day of giving invites individuals to donate to their favorite causes to deepen local outreach and broaden national impact.
Here are our five picks on how to give back in Texas this #GivingTuesday to improve the lives of children, families and even pets.  
Fight Homelessness
Haven for Hope in San Antonio is a place of hope and new beginnings for people in Bexar County experiencing homelessness. Through two major programs – Prospects Courtyard and the Transformational Campus – Haven for Hope offers shelter, food and basic needs.
The group also goes beyond housing homeless individuals, it places an emphasis on addressing the root causes of homelessness so that individuals can overcome their current situation and move forward in their lives.
Strike Out Child Abuse 
Jonathan's Place is the only organization in Dallas County that provides residential services to children under the age of 10. By accepting children in the age range of newborn to 17, the organization is able to keep sibling groups together when they are removed from their family homes.
The group provides a safe environment and specialized services to children who have been abused, neglected or abandoned. Jonathon's Place is constantly growing and uses funds to open new housing cottages, improve treatment programs and provide a higher level of therapeutic care.
Fulfill Dreams
At Make-A-Wish North Texas, the belief that a wish experience can be a game-changer for a child with a life-threatening medical condition guides the group to be creative in exceeding the expectations of every wish fulfilled.
The organization strives to grant the wish of every eligible child in all 161 counties it serves in Texas. Last year, the organization granted 550 wishes, bringing the total number of wishes granted to more than 8,300 since 1982.
Feed the Hungry 
More than 300,000 North Texas children are at risk of hunger, but the North Texas Food Bank is striving to change that by providing access to 170,000 meals for hungry children, seniors and families. The food bank recently announced a 10-year vision to eliminate the hunger gap in its 13-county service area.
Every dollar donated to North Texas Food Bank provides three meals to hungry individuals, and out of every dollar, 93 cents goes directly to hunger relief programs.
Save Animals 
The American Dog Rescue Foundation in Dallas is all about animal welfare. The all-volunteer organization founded by Arthur Benjamin not only saves and houses abandoned dogs, but also protects animlas of other species.
Some of the foundation's areas of focus include putting an end to the clubbing of baby seals, ending dog fighting, connecting veterans with PTSD with service dogs and rescuing abandoned circus and theme park animals. All proceeds go to animal welfare and projects to save and protect animals.