The Best Hospitals Need the Best Nurses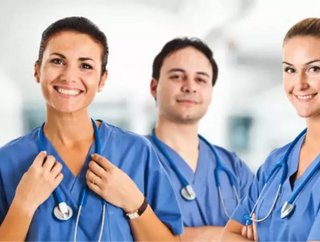 Written by Amy Morin Are Our Hospitals Hiring the Best Nurses? The best nurses arent only well educated, they also have talent that allows them to be...
Written by Amy Morin
Are Our Hospitals Hiring the Best Nurses?
The best nurses aren't only well educated, they also have talent that allows them to be compassionate, effective caregivers.
Hiring and retaining the best nurses is not only essential the functioning of the hospital, it can also be a matter of life or death for the hospital's patients.
Insufficient nurse staffing has been linked to higher patient mortality rates, according to a 2011 study published in the New England Journal of Medicine.
However, attracting and hiring the best nurses can be difficult, especially during a nursing shortage. Hospitals can use a variety of strategies to ensure that they're able to attract and retain the most qualified and talented nurses.
Traveling Nurses
Approximately one-third of all hospitals need traveling nurses to fill their nursing vacancies, according to a 2007 survey by AMN Healthcare. The typical length of employment for a traveling nurse can vary between a few weeks to over a year.
When hospitals hire these temporary nurses, it gives them more time to recruit nurses to fill their permanent positions. This can be an essential component in hiring the best nurses.
Without temporary employees to fill vital nursing positions, a hospital may be desperate to hire any nurse who applies for the job. If hospitals want to only hire well-qualified nurses, they'll need time to recruit the best employees.
Although hiring a temporary nurse may cost more in the short-term, it can save hospitals money over the long-term. Temporary nurses sometimes cost more per hour compared to a full-time employee.
However, paying more in the short-term can allow for the chance to hire a stable, long-term employee which can be less costly than filling the position with someone who needs extensive training or who isn't likely to stay in the position over the long-term.
Foreign Nurses
Seventeen percent of hospitals report hiring foreign educated nurses, according to a 2007 AHA Survey of Hospital Leaders. Nurses are commonly recruited from Canada, Ireland, the United Kingdom and the Philippines.
Foreign educated nurses must pass a licensing exam before practicing in the United States which can delay their ability to begin work. Immigration issues and work visas can also cause complications for hospitals looking to recruit nurses from other countries.
Financial Support for Continuing Education
Some hospitals are offering to pay to continue education for medical staff who may want to obtain their nursing degree.
When hospitals identify people who possess talents and skills that could make them a great nurse, paying for that employee's education can prove to be a good investment.
Often, hospitals will require employees to sign a contract that says they'll work at the hospital for a certain number of years in exchange for payment for their education.
Paying for continuing education can be a good investment because it helps hospitals offer employees new advancement opportunities. This can keep employees satisfied with their careers, which is essential in retaining them.
Increased Wages and Benefits
Nurses are also being recruited with extra incentives, such as increased wages or benefits. Some hospitals are even offering sign-on bonuses.
This can give hospitals a leg up on their competition when it comes to attracting nurses. Nurses may be willing to leave their current places of employment for extra money, vacation time, or improved health care benefits.
Hospitals have a variety of options to help them hire and retain the best nurses.
Although it requires extra money and effort to recruit and hire the best nurses, it is a vital investment for any hospital.
About the Author
Amy Morin writes about psychology, healthcare and travel destinations such as Bluegreen Resorts.