Boosting the UK's blood stocks for London 2012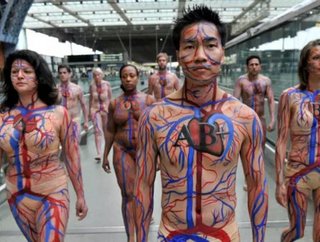 There are just over six weeks left until the start of the London 2012 Olympics and with the London 2012 Paralympics following just weeks after, all eye...
There are just over six weeks left until the start of the London 2012 Olympics and with the London 2012 Paralympics following just weeks after, all eyes are on England's capital city to see how it will host an international sporting event of such magnitude. But as London 2012 will be the city's third time hosting the Games, hopefully everything will run smoothly and go as planned.
So rather than focusing on the readiness of the Olympic stadium and the rest of the venues around the country, Healthcare Global decided to look at how services, such as the National Health Service (NHS), in the UK are preparing for the Games.
One arm of the NHS that is working particularly hard to make sure it is ready to handle the potential health needs of an extra 1.2 million visitors to the UK this summer is NHS Blood and Transplant (NHSBT). Since late 2011/early 2012, NHSBT has been trying to make people aware of the importance of blood donations not only in the run up to London 2012, but also during 2012's other major events; Euro 2012, Wimbledon and the Queen's Diamond Jubilee celebration.
"What we've got is what's called a perfect storm," explains Jon Latham, Assistant Director of Donor Marketing, NHSBT. "We know from research that when there is a big sporting event we see a drop off in collections, because people are interested in watching the event and either they miss their appointments to donate, or don't even make them in the first place."
As a result, NHSBT is trying to boost its blood stocks by 30 percent by the start of London 2012, not only because it knows people will get distracted from their appointments during the summer, but because some areas of England will be more difficult to access while the Games are on, further preventing people from giving blood.  
Although it is trying to boost stocks of all the eight blood types, Latham says NHSBT is particularly keen to increase supplies of O- (the universal blood type that can be given to anyone), B- and A- (which are particularly popular in African and Asian communities), and O+ (the most common blood type in the UK).
"We're trying to collect as much as we can of those four, so we don't have too much pressure when dealing with people who have come into the country," he says.
 "As a service we optimise the amount of blood that we hold at any one time, not maximise it. You reach a point where you can't collect any more blood because you haven't got enough storage around the country, so a 30 percent boost is the quantity we've identified to give us the confidence to be able to meet any potential demand this summer. But it's also the amount, from an operational perspective, which is the right amount to be holding across England and Wales."
So what is NHSBT doing to achieve this 30 percent increase? Well, encouraging donors to make appointments and attend blood donor sessions at the right time is the main thing. It has also put on extra sessions and extended the times of existing ones, giving donors as much choice as possible when they are booking their appointments.
It has also launched two campaigns to raise awareness of its efforts. The first was a visual spectacle in the form of 'body art-ery'. Eight volunteers appeared in London, with blood vessels painted on them from head to toe. The recipients of the blood transfusions were there too, simulating the transfer of blood from one arm to another.
"It was part of a much bigger announcement, but from a visual point of view it helped get the message over very clearly," commented Latham. "It wasn't there to shock, it was all about getting the message across that we need this 30 percent increase by the Olympics."
NHSBT's 'body art-ery' campaign:
NHSBT's efforts have also been supported by eight celebrities, with each one representing a different blood type. Dubbed 'Team Give Blood', captains include ex-footballer Gary Lineker, Olympic gold medallist and ice-skater Jayne Torvill, and Olympic skier Graham Bell. They will be using their own social media channels to encourage members of the public to donate and become part of Team Give Blood.
Gary Lineker is part of NHSBT's 'Team Give Blood' campaign:
According to Latham, NHSBT is already noticing the results of its numerous campaigns. "We've seen more people coming forward, and if we look at our appointment grid it's fuller than we would normally expect at this point in time. So we know that people have listened and heard the appeal, but it wasn't a one off, we have to keep going with our messaging and make sure we get donations in before the Olympics."
In terms of meeting anticipated demand this summer, Latham is confident NHSBT will have reached its target of a 30 percent increase and will be ready when Olympic-fever grips the UK. "It's the biggest challenge I've ever had to do, but I'm pretty confident we'll do it," he declares. "The London area is certainly one that we are very conscious will be a hotspot, but I wouldn't underestimate the impact of the Olympics outside of London."
NHSBT will now be using National Blood Week in the UK (13-19 June) and World Blood Donor Day (14 June) to push their campaign for the final time before the start of London 2012.