Procurement & Supply Chain
GlaxoSmithKline is bringing science to London 2012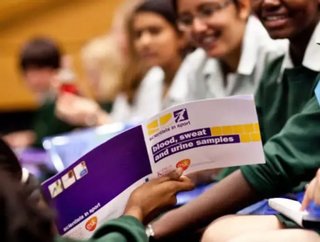 In 2009, GlaxoSmithKline (GSK) was approached by the London Organising Committee of the Olympic and Paralympic Games (LOCOG) to see if it would be inte...
In 2009, GlaxoSmithKline (GSK) was approached by the London Organising Committee of the Olympic and Paralympic Games (LOCOG) to see if it would be interested in providing anti-doping services for London 2012.
Fast forward three years – the start of the Olympics is just two weeks away and GSK is the 'Official Laboratory Services Provider' to the biggest sporting event in the world. That means that GSK will work in partnership with King's College London to operate a World Anti-Doping Agency (WADA) accredited laboratory, where all the anti-doping services for the 2012 Olympic and Paralympic Games will be carried out. 
"King's isproviding the scientific knowhow and GSK is providing the infrastructure to make it happen; the building, IT, recruitment, technology, and state-of-the-art equipment," explains Kerry O'Callaghan, the head of GSK's global brand communications and head of the team responsible for delivering its London 2012 partnership.
As the largest pharmaceutical company in the UK, for LOCOG to choose GSK as one of London 2012's anti-doping providers seemed only natural. "We're very used to operating on a mass scale; we have a high volume turnaround of highly sensitive and effective medicines. Whereas King's would normally do about 6,000 drug tests a year, we have to do over 6,000 drug tests in just six weeks, so we are there to take their anti-doping expertise and scale it up into a mass operation."
During Games time, 150 scientists will be working at the anti-doping lab, which is the size of seven tennis courts and based at one of GSK's existing sites in Harlow, Essex. Literally thousands of samples will be analysed during London 2012, and the lab will be in operation 24 hours a day to make sure the Olympics are totally drug free and are as fair as possible. 
WORLD ANTI-DOPING AGENCY
As well as providing first class laboratory services during the Olympics and Paralympics, just like LOCOG, GSK is keen to for London 2012 to leave a legacy behind it. The laboratory that GSK will operate during the Games will be accredited by WADA, but their relationship will continue long after this year's sporting spectacle has come to an end.
In July 2011 the pair signed a historic long-term agreement, which will see GSK share information regarding any drugs that it has in early-stage development with WADA. "We will share with them the details or all our products in the pipeline, so if any of those have the potential for misuse by athletes in the future, WADA is already in a position to know what tests could be used to identify them,"O'Callaghan affirms.
Explaining what makes the partnership so groundbreaking, she continues: "We're the first UK healthcare company to sign the agreement. Historically pharmaceutical companies have not been keen to share information about products that have not yet been launched, for obvious confidentiality reasons, and while there's a strict confidentiality contract in place with WADA, we also want to be transparent and share any information that we have with relevant partners.
"What we're looking to do is to say quite a bold statement about the sort of company that GSK is, what we stand for and what our ideals and values are. We want to show that we are putting our science to good use; it's not just about profit making but it's actually about genuinely enhancing the lives of people. In this case, society's enjoyment – so that what you see at the Games in London this year is the result of pure athletic achievement and that's really important."
SCIENTISTS IN SPORT
Another initiative that has stemmed from GSK's involvement in London 2012 is 'Scientists in Sport'; an educational programme it launched in conjunction with King's College, targeted at school children aged 11 to 14. The aim of Scientists in Sport is to inspire young people to pursue a career in science, using sport and the Olympics as a hook. Currently the initiative is only operating in the UK, but GSK has plans to roll this out on a wider scale in the future. 
"As part of Scientists in Sport we have had local school children going to local universities and learning about sports science, meeting Olympic athletes and doing simple tests in a lab environment.
"We also ran a national competition where we got children to design a mobile drug testing kit. It showed an amazing degree of initiative and creativity, but also a really good level science. It's a really great initiative, there's been lots of excitement about it and certainly Scientists in Sport is a programme we will continue going forward. And it's very important for GSK because we're looking to inspire the scientists of the future by doing this sort of thing."
AFTER THE GAMES
Of course GlaxoSmithKline will have its relationship with WADA and its Scientists in Sport initiative with King's College to keep it occupied when the Olympics and Paralympics come to an end, but according to O'Callaghan, London 2012 is just the start.
"This is the first time GSK has done any sort of sponsorship at a global level, it's the first time we've been involved in the Olympics and it's the first time we've done drug testing. So there are lots of firsts but I have to say the response we've been receiving has been incredibly positive. It's really opened our eyes up to the possibilities of what we can do with the global GSK brand."
And finally, when asked why GSK was so keen to be involved in London 2012, O'Callaghan replied by saying: "I think the honest answer is that the Olympic and Paralympic Games is the greatest show on earth. They're coming to London and it's a once in a lifetime opportunity to get involved. What we want to do is to make a material contribution to London 2012 to make it as successful as possible by maintaining the integrity of the Games and the health of the athletes."