Brief Survey of the Challenges of the Mexican Healthcare System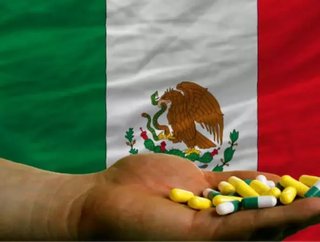 Written by Amy Morin Historically, Mexico hasn't been known for superb healthcare. However, the past decade has shown huge improvements that have...
Written by Amy Morin
Historically, Mexico hasn't been known for superb healthcare.
However, the past decade has shown huge improvements that have led to some of Mexico's best treatment facilities to attract patients from all over the world.
Mexico's Health Care Systems
Mexico's health care system includes a mixture of small private health insurance options and a universal health insurance program. State employees and members of the military also receive a different insurance program compared to general citizens.
In 2003, Mexico began offering universal health insurance coverage. Citizens pay for insurance based on their income level.
One of the stipulations of the program is that all recipients are required to receive preventative care. This measure is part of Mexico's effort to lower overall healthcare costs.
After universal health insurance coverage became available, 50 million uninsured people were able to gain access to health insurance. New programs have made vaccinations and preventative treatments more widely available. This has led to decreased rates of diseases such as malaria and tuberculosis.
Mexico's government has historically paid less for health care for its citizens compared to most countries. For many years, Mexico has also had a lower life expectancy than the United States.
As of 2011, the World Health Organization reported the overall life expectancy for people in the United States to be 79, Mexico's overall life expectancy was 75.
Hospital Care in Mexico
Hospitals in Mexico are divided between public facilities and privately operated hospitals. Public facilities depend largely on government funding.
People who can afford private health insurance have more options in treatment. They are able to go to privately operated facilities, in addition to government run hospitals.
Healthcare availability has continued to be a problem in Mexico.
Due to its rural nature and the country's poverty, many people are not able to seek appropriate care or have to travel long distances to get to the nearest hospital.
Many Mexican doctors trained in the United States and most hospitals are well-equipped to deal with major medical problems.
Financial State of Mexican Hospitals
Despite the problems with health care in Mexico, there are some aspects that seem to be doing better than many other countries.
The cost of healthcare in Mexico is 40 percent lower than in the United States, causing many people from the United States to seek treatment in Mexico.
Many hospitals in Mexico are doing quite well financially. Their economical prices are helping them attract patients from all over the world.
It's not just Americans who are electing to have procedures done in Mexico. Many people are travelling from Asian countries to have anything from hernia repair to Lasik surgery in Mexico.
Many Mexican hospitals are world-renown. They're continuing to build a name for themselves based on the quality of care that patients are receiving.
Hospitals in Mexico's poorest areas are still struggling financially, however. They're not up to par with the city hospitals in terms of treatment availability. Some of them lack basic necessities, such as laboratory equipment.
Unfortunately, mortality rates in these areas are still fairly high.
However, universal healthcare coverage is allowing citizens in these areas to see doctors and gain treatment for conditions that had previously been neglected.
About the Author
Amy Morin writes about psychology, health, and business-related topics such as small business reputation.