BroadReach Group & Vantage Health Tech on health equity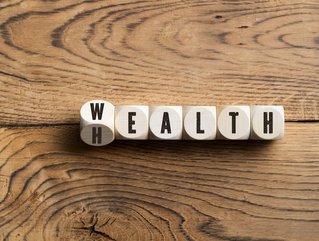 BroadReach Group & Vantage Health Tech look at the economic & moral motivations behind health equity & how healthcare companies can create a plan of action
Hello Dr. John Sargent, please introduce yourself and your role.
"I'm John Sargent, the co-founder of BroadReach Group and Vantage Health Technologies, a social enterprise working to create a world where access to good health enables people to flourish. We do this by creating innovation and technology that empowers human action."
What led you to this industry?
"As an undergraduate, I volunteered in a refugee camp in Sierra Leone and saw the deep disparities in healthcare. I asked myself: "Why is it that Coca-Cola can deliver ice-cold cola to some of the most remote places in the world but we can't do something similar in healthcare?" From there, I worked with my co-founder, and best friend from medical school, Dr. Ernest Darkoh, to build the BroadReach Group to address the inequities we saw. We saw data as the life blood of healthcare systems and we saw that it was often not used to empower all levels of healthcare workers to make critical decisions, we therefore developed an AI-powered approach to change how healthcare is prioritised, resourced, and delivered."
What is BroadReach Group?
"BroadReach Group is a social enterprise that uses innovation and technology to enable health equity around the world. Vantage Health Technologies is our business unit that has developed Vantage - a cloud-based, AI-enabled platform. The Group has nearly 20 years of experience implementing high-impact population health programmes in 30 countries globally. We are a social enterprise meaning that we believe that private sector companies can develop sustainable, profitable business models that focus on solving social problems, which in our case is improving access to high-quality healthcare for those who need it. This movement has evolved significantly over the past 15 years with work done by the World Economic Forum's Schwab Foundation on Social Entrepreneurs, Harvard Business School's Professor Michael Porter's work on shared value, the Skoll Institute, and many others."
Tell us about the need for health equity.
"We believe the quality of healthcare received should have nothing to do with someone's zip code or socioeconomic status. It is well documented that clinical data alone isn't sufficient to help understand how a patient will do. Over 99% of a patient's life is spent outside the four walls of a clinic or hospital. By understanding what else is going on with their lives, we can help patients achieve better outcomes. While 95% of health systems believe it's important for their organisation to address disparities in health outcomes, less than half have a formal roadmap in place to address them (according to a survey conducted by Vantage). With Vantage, we're able to add more context to someone's health data than just their clinical information. By combining someone's health data with social determinants of health data and other types of data, we're able to tell which patients might be at higher risk for disparate health outcomes, at risk for stopping their medication, or identify which segments of the population are vaccine-hesitant. From there, Vantage develops "next best actions" and intervention workflows specific for each patient so that we can intervene to improve their health."
Do you have a solution for health equity?
"Yes, or at least part of the solution! BroadReach Group launched Vantage Health Technologies in the USA in December of 2021 to help health systems address health disparities in the payer and provider markets for Medicare and Medicaid. We have nearly 20 years of experience working in the health equity space in some of the toughest countries and continents on the planet which has uniquely positioned us in the US market. One concrete learning from doing this work in emerging markets - where there are fewer resources for data science and analytics - is that data and classical dashboards don't really drive big improvements in performance. This led us to develop an approach that we call the "Future of Work in Healthcare" which is focused on the "next best action" for the user. Our philosophy is: tell me where to focus my attention and give me the next best action to take to achieve the desired outcome. This is embedded within our Vantage platform and the solutions we offer. This approach to the Future of Work has resonated with all the payer and provider organisations with whom we have spoken to in the US. They are drowning in data and dashboards to the point of "analysis paralysis". There is a lot of interest in our health equity experience globally. We are excited to continue bringing these capabilities and expertise to the US to help payers, providers and the government to drive better health access, outcomes and lower costs."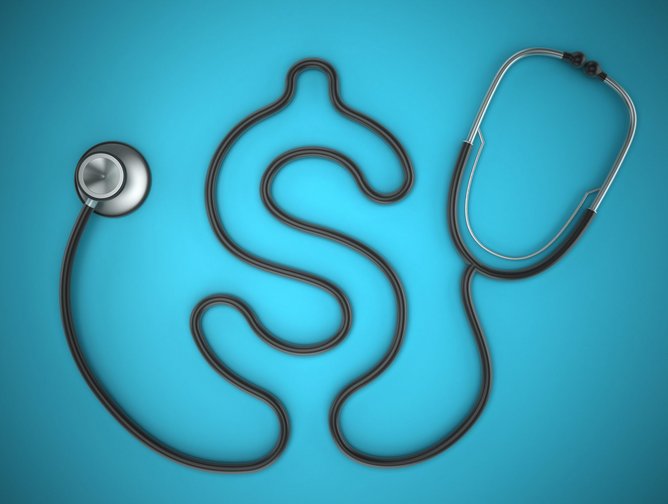 What would you say for businesses that are not ready for change?
"There are many reasons a health plan/business might face roadblocks in implementing a health equity initiative, including lack of data, a challenge in turning multiple complex data sets into "next best action" for each patient, a lack of funds and a lack of employee engagement. But the benefits far outweigh the hurdles and the key is to take action and get started.
"There are few people who disagree that access to equitable health outcomes is both right and important. While it may seem overwhelming at first, by creating a simple roadmap and addressing specific areas a tangible start can be made.
"The other incentive for healthcare organisations will be changed to federal requirements from CMS and value-based care reimbursements.
"Finally, for payers, there is an incentive for patients to be treated at the right point of care, often times minority populations might only interact with the healthcare system at the point of crisis at an Emergency Room, when community-based care or early intervention and prevention may have had a better outcome and been way less expensive for the payer as an ER visit is very costly.
"So there is both an economic and moral motivation to action."
How can healthcare businesses create a plan of action?
"There are four easy steps for health systems to get started:
"Understand your goals for health equity within your organisation. Before you even start, look at the big picture and determine what you'd like to achieve with your programme.
"Assess your organisation's readiness for change and get stakeholder buy-in. Early on in the process, you should analyse who your internal allies are and identify whether or not you have enough buy-in to accomplish your goals.
"Understand your organisation's current state, to what extent are they addressing health equity and calculate the return on investment.
"Create a plan of action: a roadmap to prioritise actions and timing steps to address inequities."
What do the next 12 months hold for you and the company?
"In the next year, we'll continue to work with health systems to launch health equity initiatives and help our partners understand where they're falling short. We'll continue to conduct pilot programmes and are eager to share outcomes with the larger community.
"We are hyper-focused on community-based oncology care and helping to understand which interventions are most effective at getting marginalised patients into appropriate care.
"We have been invited to join the World Economic Forum Innovations Accelerator sponsored by Microsoft.
"In Africa - we will be continuing to grow our footprint by supporting HIV programme implementers managing their large scale programmes."