The case for (and against) medical marijuana: A doctor's perspective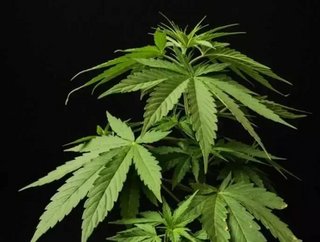 In its raw form, it is a flowering green herb resembling the shape of a distorted star—the hemp plant, Cannabis sativa. Indigenous to Central and...
In its raw form, it is a flowering green herb resembling the shape of a distorted star—the hemp plant, Cannabis sativa.
Indigenous to Central and South Asia, the plant has long been used for hemp fiber, hemp oils, as a recreational drug and for medicinal purposes. The latter of these uses, however, has led to high controversy in the medical world as the topic of legalization is something that is still very new (and in some places non-existent) within the community of experts.
One of the most recognized medical professionals in the world has spoken on the topic of medical marijuana from both sides of the looking glass, but within the past two years he has settled on the acceptance of the herb as a source for medication.
Dr. Sanjay Gupta has traveled around the world to educate himself on the topic and has come to the realization that medical marijuana is beneficial, and that resisting the prescription of it would be "irresponsible" if it were the best care available.
RELATED TOPIC: These professors believe marijuana can defeat antibiotic-resistant bacteria
"I apologize because I didn't look hard enough, until now. I didn't look far enough. I didn't review papers from smaller labs in other countries doing some remarkable research, and I was too dismissive of the loud chorus of legitimate patients whose symptoms improved on cannabis," Dr. Gupta wrote in his editorial for CNN titled "Why I changed my mind on weed."
On the other end of the spectrum sits Dr. Ed Gogek, an addiction psychiatrist who believes that pro-legalization lobbies are supported only by pro-marijuana billionaires, and are somehow convincing state legislatures to ignore very serious issues.
"Groups representing patients aren't behind these laws. The American Cancer Society hasn't demanded them, and the Glaucoma Foundation even warns patients against using the drug," Dr. Gogek wrote on Times-Herald.
"State legislatures across the country are legalizing medical marijuana, but the nation's physicians aren't requesting these laws," he stated.
Dr. Gupta believes that there are very legitimate medical applications for cannabis. "In fact, sometimes marijuana is the only thing that works," he writes.
He notes the case of a child he met in Colorado, named Charlotte Figi, who began having seizures soon after birth. After age 3, she was having 300 seizures in a week. Medical marijuana has calmed her brain, according to Dr. Gupta, and has since limited her seizures to only two or three per month.
This doesn't sit well with Dr. Gogek though.
"While some seriously ill patients are helped by marijuana," he says, "there are four prescription cannabinoid medications that are just as helpful. So there's no reason to use marijuana itself as medicine."
RELATED TOPIC: Is the Canadian medical marijuana industry becoming corrupted?
Two of these medicines Dr. Gogek refers to are Marinol and Cesamet— both available by prescription in the United States. A third, Epidiolex, or pure cannabidiol, is available for children with seizures through a special Food and Drug Administration program. The fourth, Sativex, is in the last stages of approval.
That being said, can't medical marijuana be used in support of traditional medications?
A majority of the issue lies with drug abuse, Dr. Gogek states. According to him, there is evidence that even among adults, nearly all medical marijuana goes to drug abuse.
He cites a 2014 survey published in the journal of Global Drug Policy and Practice that found only 6 percent of users used medical marijuana for cancer, AIDS, glaucoma, Alzheimer's, Crohn's or Hepatitis C. The rest—91 percent—used marijuana for their pain.
"While not every medical marijuana patient is misusing the law just to get high, the great majority probably are," Dr. Gogek says.
"Heavy marijuana use is associated with numerous adverse health and societal outcomes including psychomotor, memory and executive function impairments, marijuana use disorders, other psychiatric conditions such psychosis, poor school and work performance and impaired driving performance," Dr. Gary Reisfield told HealthDay.
RELATED TOPIC: 3 problems doctors face when prescribing medical marijuana
But Dr. Gupta doesn't agree.
"There is clear evidence that in some people marijuana use can lead to withdrawal symptoms, including insomnia, anxiety and nausea. Even considering this, it is hard to make a case that it has a high potential for abuse," wrote Dr. Gupta. "The physical symptoms of marijuana addiction are nothing like those of the other drugs I've mentioned [morphine, heroin, and cocaine]. I have seen the withdrawal from alcohol, and it can be life threatening."
"There are no 100 percents in medicine," professor of psychiatry at the Mayo Clinic Dr. J. Michael Bostwick shared with HealthDay in a pro-statement. "There's a lot of anecdotal evidence that this is something we should study more. Forgive the pun, but there's probably some fire where there's smoke, and we should investigate the medicinal use of marijuana or its component."
Medical marijuana has been under-studied for centuries, and Dr. Sanjay Gupta blames himself for being a part of the problem for so long. But after enlightening himself on the topic, he has come to believe that the plant not only has medicinal value, but should be used by professionals in the field.
State legislators who want what's best for the country should ignore what pro-marijuana lobbyists are saying and instead listen to the AMA, the Academy of Pediatrics and the Society of Addiction Medicine, according to Dr. Ed Gogek. He believes that if we want to rein in teenage use and prevent widespread abuse of the drug, instead of passing new state medical marijuana laws, we should get rid of the ones we already have.
The U.S. currently classifies marijuana as a Schedule I drug, which is a higher classification than cocaine or methamphetamine and the same level as ecstasy and heroin. Cannabis may not be the miracle drug that some claim, but perhaps there is some medical use for it.
So, is marijuana medicine? And if so, should it be used as a form of treatment?