The complexity surrounding obesity drugs in today's healthcare market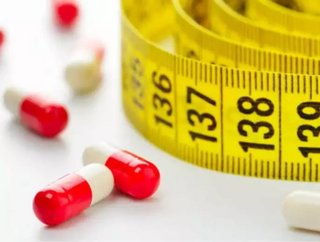 Written by Alyssa Clark With almost 40 percent of the over 20s in the United States being considered as "obese", researchers have been stu...
Written by Alyssa Clark
With almost 40 percent of the over 20's in the United States being considered as "obese", researchers have been stumped as to why recently-released and up-and-coming obesity drugs are not faring better within the market. The major drug companies manufacturing these pills for obesity are shocked at the recently reported numbers, which unveil that in fact these drugs are not doing as well as they should be in today's obesity-ridden society.
Supposedly, the market for these obesity drugs is tallied at 100 million people in the U.S. alone— so with such a seemingly high demand, why is there limited purchasing of the supply?
Leading anti-obesity companies and accompanying drugs from companies like Arena Pharmaceuticals and VIVUS are still worlds away from cracking into the Top 100 selling drugs at this point in time in the industry. Arena Pharmaceuticals reported a net sales total of $5.4 million after the most recent third quarter, and VIVUS reported earning $11.1 million; now, those are not small quantities by any means, but when compared to the giants of the industry like Shire's Adderall topping $170 million, we can see where the obesity drugs are ranking amongst its competition. That being said, VIVUS alone would need to grow by 1,500 percent in order to be considered "on the same playing field" as Shire, and others of its nature.
Though it is still early in the game in terms of these new drugs shelf life and their introduction to the market, spooked investors now have to take a second-look at the obesity market, and carefully calculate the ways in which an organization can try to get in on the action. The question is then surfaced: why are these drugs not flying off the shelves and highly-sought after investment opportunities in the global obesity market?
The answer to this question may not be fully-developed yet, but it's getting there. Doctors are only now becoming more comfortable with prescribing anti-obesity treatments and regiments for patients, and companies like Arena, VIVUS, Orexigen and others are holding true to that hope that in time things will change. These companies believe that the key to sales is educating and reassuring doctors that these treatments are safe, effective and produce very real rewards for participating patients. By reminding the doctors of the numerous possible rewards from the treatment, in comparison to the risks of other drugs or therapy will drastically improve these up-and-coming drugs popularity.
"Not surprisingly, all three companies are mounting education campaigns to deal with this issue. For instance, Arena's marketing partner Eisai is doubling the number of pharma reps and pushing out new high profile ads, and Orexigen's partner TakedaPharmaceutical is committing significant resources to education programs upon the potential launch of Contrave next year", reports George Budwell, of the Motley Fool.
According to Orexigen's President Michael Narachi, the obesity market is in "desperate need of development," and his sentiment seems to be shared among all three companies. Indeed, VIVUS is currently seeking a marketing partner for Qsymia that can bolster the company's own education and marketing efforts.
These struggling obesity companies truly believe that education is the key to unlocking awaiting profits in the obesity-drug global market, removing misconceptions of failed obesity drugs like Fen-phen, Ephedrine and Merida will help improve the public's trust and investor's willingness to choose these new obesity treatments.