Dempsey Pharmacy helps treat 550 new patients via Protomed's Biodose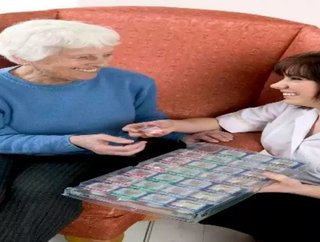 The prospering Liverpool business, Dempsey Pharmacy has helped in treating an additional 550 patients since taking the Protomeds Biodose total medicati...
The prospering Liverpool business, Dempsey Pharmacy has helped in treating an additional 550 patients since taking the Protomed's Biodose total medication management system.
The Liverpool business has secured 13 care home products, equating to 350 beds along with domiciliary patients since investing in Biodose in February 2011.
"I discovered Biodose while I was planning to open the pharmacy. I was doing market research, looking for an amazing product to attract customers and this was it," said, Daniel Dempsey, who founded the pharmacy in December 2010. Mr. Dempsey also said, "This medication management system really has opened doors for us that we wouldn't ordinarily have been able to open it. It eradicates mistakes in administering medication, which is very important for patients being treated both at home and in care."
Biodose also simplifies the complete checking in procedure that takes place at a care home, which is a drawback. It provides a tailored service with MAR charts that makes it clear for the staff to track the medication administration. Mr. Dempsey also said, "The tamper proof cells mean that patients can rest easily knowing they will get their correct dosage. In turn, the Care Quality Commission can easily audit medication when it is given using Biodose. This means, compliance is simplified when it comes to inspections." 
Dempsey Pharmacy is now planning to trial BeMAR (Biodose electronic Medication Administration Record), the world's first completely portable handled medication tracking device.
Using a socket mobile wireless scanner synched to an iPad, the staff will be able to read the barcodes on Biodose pods during their rounds.
The iPad then displays an electronic MAR sheet that will allow the staff to access prescription information and input patient data at the touch of a button.
Cheshire-headquartered Protomed designs and develops specialist medication management solutions. Its flagship product, Biodose, is a monitored dosage system that helps care homes, hospitals and members of the community to administer medication more accurately and efficiently.
The mission of Protomed is to provide simple solutions that sets a precedent in the usability, safety and value and contributes to the improved patient care.