Digital tools and Mongolia's healthcare system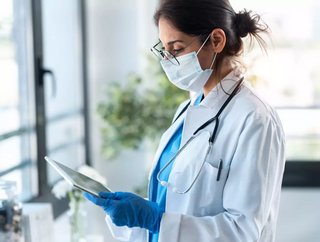 Wolters Kluwer is working towards improving clinical knowledge in Mongolia. Here Dr Suvd Nergui from the country's biggest hospital tells us more
Earlier this year global software company Wolters Kluwer announced that its UpToDate tool would become available in Mongolia.  Through a partnership with the country's Ministry of Health, the clinical decision-making app is expected to improve access to healthcare in rural locations. 
Dr Suvd Nergui, attending physician at the First Central Hospital, one of the largest in Mongolia, is among the clinicians benefitting from the app. We asked her to tell us about  the country's health system and the role digital healthcare plays.   
What are the main challenges Mongolia's healthcare system faces? 
Firstly, a lack of strong leadership for healthcare and public health,  especially during the pandemic. Politicians play a major role, more than public health professionals and scientists. I have been caring for COVID-19 patients at the hospital and the numbers have been more than we can handle. We could not save patients we would normally save, because we didn't have enough beds. 
Many Mongolians seek medical services abroad because of a lack of quality in the healthcare system. All the public hospitals were built in the Soviet Era and the medical education system is far behind that of many other countries. According to the Mongol Bank estimates, over 80,000 Mongolian patients spend $120-150 million on overseas medical treatments annually. Mongolia also relies heavily on imported drugs, which account for 80% of the market. There is a lack of trust in the system and Mongolian physicians.     
How beneficial are digital tools such as UpToDate? 
I think first we need a drastic change to the medical education system. When I went to the US to pursue my Master of Public Health degree, I was astounded that many medical textbooks were unfamiliar to me. Using English medical textbooks and bed-side teaching is very important.
UpToDate plays an important role for physicians to improve their knowledge. I think there will be benefits from using UpToDate in 5 to 10 years, including a major shift in medical education to the English language from Mongolian and Russian. 
How digitally advanced is Mongolia's healthcare system? 
Digitalisation is slow compared to many developed countries. When I was a consultant for Tuberculosis (TB) care a couple of years ago, I encountered different systems for family physicians, the TB registration system, and specialised hospitals - these were not integrated. However the World Bank is backing a project to improve this called E-Health. 
The system is currently more static then dynamic. When I worked on E-Health, everything was done by hand rather than automatically showing vital signs or laboratory findings. Although it did help with the instant calculation of general statistics like outpatient appointments, emergency admissions and drug usage. 
How do you see Mongolia's healthcare evolving in the next 5-10 years?
I believe there will be positive changes. Due to the pandemic, the system is near collapse, and changes are needed including the governance of the public health system, health insurance, and community services. 
People will be more proactive about their physical activity, food and nutrition, and resistant to bad habits like smoking and drinking, as the pandemic has helped the population understand value of health.  
Services will become decentralised. Since the communist era when the population was small compared to today, trauma patients have been referred to the National Traumatology and Orthopedics Research Center, and cancer patients only go to the National Cancer Center. It is not sustainable - I believe the workload should be divided between different hospitals where fair competition and quality indicators can improve among them. 
What key things would you like to see change? 
I want to see improvements to quality indicators. When my dad slipped and broke his femur, he had to wait four days or 96 hours for surgery, even though there is scientific research to show that early fixation within 24 hours  has major benefits like speedy recovery and less risk of complications like thromboembolism. 
My dream is to establish a medical scholarship between Mongolia and one of the developed countries. I believe this will provide an invaluable contribution to advance our healthcare system so that our patients and communities can really benefit from it.