Eating disorders cost UK £9.4 billion a year, report finds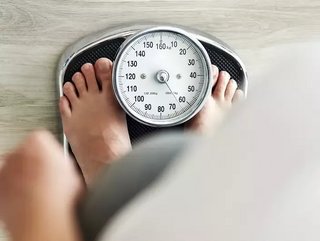 A new report outlines that eating disorders cost the UK £9.4 billion a year, and calls for the government to develop a national strategy
A new report has found that eating disorders are costing the UK £9.4 billion a year, with many people experiencing loss of income and having to pay high prices for treatment. 
The Hearts Minds and Genes Coalition has published the report, which highlights the experiences of people living with eating disorders including anorexia nervosa, bulimia nervosa and binge-eating disorder, and how they have been affected by the pandemic. 
One man aged 24, describes having anorexia for 13 years, which left him hospitalised and unable to work for three years after leaving university, during which time he had no income. 
"My eating disorder caused bowel damage and I needed a stoma because of it" he explains in the report. "As my issues had been undiagnosed for so long I was left incontinent. So I felt no option but to pay for the surgery – otherwise I'd have had at least a year being unable to go out. Eating was also causing me a lot of pain which was counterproductive for recovery. The operation cost over £5,000, and my parents must have spent up to £20,000-30,000 all-in I reckon." 
Eating disorders are one of the leading causes of deaths related to mental health problems.  The report says that while research, data from Freedom of Information (FOIs) and the NHS show that eating disorders are a growing problem and there are more conversations around food, exercise and health, there still remains a vicious cycle between the lack of awareness across society, lack of training of healthcare professionals, lack of funding, lack of research, and dangerous consumeristic messaging from society with a fixation on an ideal body type. 
The research has been compiled by Hope Virgo, Professor Gerome Breen, Dr Agnes Ayton and consultants EY,  highlighting the costs of eating disorders in the UK, but also that with the right treatment pathways, public health messaging and a joined up approach, lives can be saved and the cost to the NHS can be reduced. 
Virgo, herself a survivor of anorexia, commented on the report: "I had a feeling that these figures were going to be high, but I was shocked in places to see the cost.  Eating disorders are serious mental illnesses, often hugely misunderstood. We still get fixated on judging them based on what a person looks like. It's shocking that in 2021 people are still dying every day because of eating disorders. 
"This report paints a picture of what is going on across the UK, but we know that this is just the tip of the iceberg of a much greater problem. A problem which needs to be tackled as a matter of urgency. We are calling on the government to develop a national strategy to tackle eating disorders ensuring that everyone gets access to a multi-disciplinary team. "
Minister John McDonnell also commented on the research: "This report shows clearly that in addition to the tragic levels of human suffering caused by eating disorders, there is such a huge economic cost, which demonstrates even further the need for a comprehensive and urgent programme of action from government."
The COVID-19 pandemic has had a huge impact on people's mental health, including people affected by eating disorders. "During the pandemic, request for support rose five fold for our clinic and this put a lot of pressure on our services" dietitian Renee McGregor said. 
"While eating disorders are complex illnesses, and ideally best treated in person, the improvement in tech meant we were able to provide support to hundreds through video consultations. Without this technology, I dread to think how many more individuals would have been left without any care and support. "