Effect of Obamacare's impact on Hospitals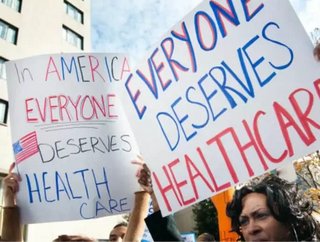 Written by Angie Mansfield According to the U.S. Census Bureau, as of 2011 more than 260 million people were covered by insurance. Of those, 32% were...
Written by Angie Mansfield
According to the U.S. Census Bureau, as of 2011 more than 260 million people were covered by insurance. Of those, 32% were covered by government-sponsored insurance such as Medicare or Medicaid.
If the Affordable Care Act works as promised, every U.S. citizen will have coverage, adding 46.5 million patients -- a major financial boost to the healthcare system.
But will the ACA work that way? Or will hospitals see the opposite -- reduced profits forcing them to compromise their care?
Readmissions Reduction Program
One of the more controversial points of the ACA, the Readmissions Reduction Program will be able to levy serious penalties on hospitals that readmit certain patients within 30 days of discharge.
This part of the bill raises many questions among hospital administrators. Because some readmissions are unavoidable (especially in cases of elderly and noncompliant patients), administrators question whether hospitals can really be held accountable for them.
Penalties can be levied against hospitals for patients readmitted for heart failure, myocardial infarction, pneumonia, and hip and knee replacements.
Opponents to this part of the bill point out that many factors leading to readmission -- including patients not following doctor recommendations for medication schedules and limited activity -- are largely out of the hospital's control.
Medicare
The Obamacare plan seeks to reduce Medicare spending by $716 billion in 10 years (according to the nonpartisan Congressional Budget Office). That means reductions in reimbursement to hospitals, insurers, and the Medicare Advantage Program.
On the other hand, a pay-for-performance measure ties patient satisfaction to a possible break in those Medicare cuts. Under the program, hospitals give patients a questionnaire that assesses patient satisfaction along with hospital procedure metrics.
High-performing hospitals will receive a Medicare "bonus"; low-performing facilities will have to take the full reimbursement cut.
Physician Shortages
According to a 2010 survey of 2,400 physicians for the Physicians Foundation, 40% of respondents would retire, look for a non-clinical healthcare job, or find a job unrelated to healthcare within the next three years.
It's important to note that the survey was conducted during the height of national debate over Obamacare. But with the U.S. already feeling the pinch from a doctor shortage, any physicians pushed to leave their careers due to tenets of the law will cause even more pain.
The Association of American Medical Collegespredicts that by 2015 the country will need 60,000 more doctors than it's predicted to actually have. With 37 million more people becoming insured, that doctor shortage could cause bigger problems.
One thing those on both sides of the healthcare debate can agree on is that the face of healthcare in the country could undergo a serious change under the new law.
Whether that change is positive or negative remains to be seen in 2014 (when the bill officially goes into effect) and beyond.
About the Author
Freelance blogger Angie Mansfield covers a variety of subjects for small business owners. From business growth to marketing to Cecilia Ibru, her work will give you tips to keep your business running smoothly.