Estate planning & Dementia: Legal Insights & family dynamics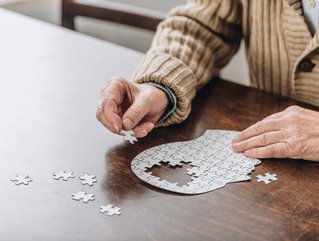 Dementia care
Samantha Warner, Senior Associate Solicitor at Winckworth Sherwood, discusses the difficult subject of dementia, from care to navigating estate planning
Samantha Warner is a Senior Associate solicitor at Winckworth Sherwood. She specialises in estate planning and estate administration, including assisting those wishing to put in place powers of attorney. She often supports people who have dementia, as well as their families.
"It is particularly rewarding working with clients to help them understand the ownership of their assets and how they can be passed on, consider their wishes and family dynamics, and put a Will and wider plan in place to give them peace of mind," said Warner.
Dementia is most common in the elderly, but it can affect people in their 40s. Symptoms range from memory loss to language problems and changes in behaviour. There is no cure (yet) and it is a rising global health concern, due to the expanding elderly population.

Tell us about your work with people with dementia and families who have a member affected by the disease.
"Estate planning, as the term suggests, involves considering your estate and getting your affairs in order so that everything is in place for when you pass away, or if you were to lose the mental capacity to make your own decisions. This is ideally done well in advance of any health or mental capacity issues. However, we also frequently advise those who have recently received a dementia diagnosis and work with those clients, and their families, providing professional legal counsel to help them from an estate planning perspective."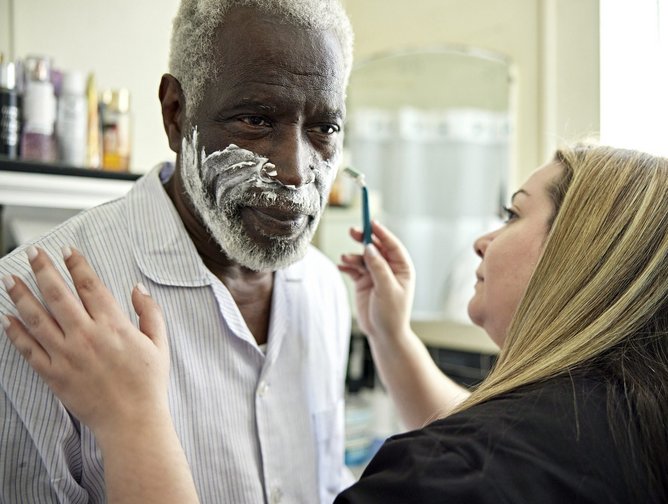 Dementia care is a rising need in the healthcare sector
What should families consider when a member is diagnosed with dementia?
"Whilst no case is the same, an initial diagnosis does not necessarily mean that someone has lost the mental capacity to make decisions and manage their affairs. As the condition is progressive, it is important to keep the extent of your loved one's diagnosis in mind when considering how you can best support them. They will need to have sufficient capacity if they wish to make a new Will or put in place Lasting Powers of Attorney.
"The period after a dementia diagnosis is also a good opportunity to talk with your loved one about how they want to be supported once the condition becomes more challenging. You should take the time to ask them about their wishes so you know, for example, how they feel about key decisions attorneys might have to make and funeral arrangements. It is also a good idea to go through and organise your loved one's important paperwork and ensure key documents can be accessed by any attorneys or future executors."
Why has it become so important to consider estate planning following a dementia diagnosis?
"NHS England estimates that around 850,000 people in the UK are currently living with dementia and research shows that, with our ageing population, this number could double by 2040. In fact, it is thought that one in two people will be affected by dementia in their lifetime – either developing it themselves, caring for someone with the condition, or both.
"When a loved one shows signs of dementia, it is the beginning of a loss of mental capacity that causes heartache and practical problems for families whatever your background. It is therefore important to act in a timely manner to give them the opportunity to organise their affairs and communicate their wishes."
What are the necessary procedures a family can put in place following a dementia diagnosis?
"Firstly, it is important to find out whether your loved one has a Will in place. If they do, you should find out where the original is stored and ask whether it reflects their current wishes. A suitably qualified solicitor will be able to assist either in redrafting a Will or putting a first Will in place. A formal testamentary capacity assessment can be undertaken if there are concerns about your loved one's capacity to make a Will following their diagnosis.
"It is also crucial to consider if Lasting Powers of Attorney (LPAs) are in place. A Property and Financial Affairs LPA allows your loved one to appoint a trusted person or persons to help manage their affairs. This document will enable the appointed attorney(s) to manage any bank accounts and pensions, pay bills, sign financial documents and deal with any property owned by your loved one. Having this document in place not only helps on a practical level but avoids the lengthy and costly process of applying for a court appointed deputy were they to lose capacity without any LPAs in place.
"An LPA for Health and Welfare is an equally important but separate document, which appoints attorneys to make health and care decisions on your behalf. This includes things like deciding where they should live and whether they should receive life-sustaining treatment. This document only comes into effect when your loved one loses capacity.
"Planning ahead under these difficult circumstances will help bring your loved one peace of mind and will ease the burden on family members as they deal with the emotional and practical challenges a diagnosis brings."
*********************************************
For more insights into Healthcare - check out the latest edition of Healthcare Digital and be sure to follow us on LinkedIn & Twitter.
Other magazines that may be of interest - Manufacturing Magazine. Check out our free upcoming virtual event, Manufacturing LIVE, 6th December 2023.
*********************************************
BizClik is a global provider of B2B digital media platforms that cover 'Executive Communities' for CEO's, CFO's, CMO's, Sustainability Leaders, Procurement & Supply Chain Leaders, Technology & AI Leaders, Cyber Leaders, FinTech & InsurTech Leaders as well as covering industries such as Manufacturing, Mining, Energy, EV, Construction, Healthcare + Food & Drink.
BizClik, based in London, Dubai & New York offers services such as Content Creation, Advertising & Sponsorship Solutions, Webinars & Events.