Etelu exhibits hospital Wayfinding App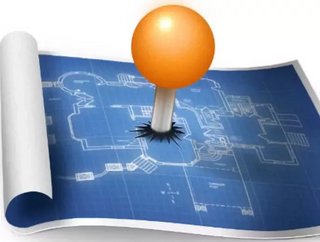 Written Mike Arthur Etelu is delighted to be a "First Time Exhibitor" in booth #7786 at the annual HIMSS event that helps healthcare profe...
Written Mike Arthur
Etelu is delighted to be a "First Time Exhibitor" in booth #7786 at the annual HIMSS event that helps healthcare professionals find the right technology solutions for their organizations. The HIMSS14 Conference & Exhibition takes placeFeb. 23-27, 2014 at the Orange County Convention Center in Orlando. The event will host more than 37,000 healthcare IT professionals, clinicians and executives to discuss health IT issues and view innovative solutions designed to transform healthcare.
As an exhibitor, Etelu will be demonstrating some of the newest technology in Low Energy Bluetooth Triangulation.  To learn more about Etelu or to schedule a demonstration or briefing, visit us in booth #7786 or online at www.etelu.com. 
Etelu is a full service Wayfinding/Patient Engagement App development company that utilizes the latest technology in Push Notifications, In-App Messaging and Indoor Triangulation. The Indoor Way Finding capabilities of the MediLocator App enable Patients or family members to navigate from their front door to find convenient Hospital parking and receive turn-by-turn directions to find a Patient room, department, cafeteria, or any location within the Hospital. Patients can also navigate from the Hospital to offsite labs, clinics or pharmacies. The App is a source of timely information. People can track a loved one through surgery, check ER wait times, retrieve test results and other medical data, use the Symptom Checker service, donate to the Foundation, order flowers from the Gift Shop and much more. "We are focused on providing Apps that extend the reach of a Hospital's service beyond the Hospital entrance door and into the daily lives of Patients' enabling a higher level of healthcare service." Rosemarie Francis, CEO Etelu.
About Etelu: Etelu builds best in class smartphone Wayfinding Apps for Healthcare.  We are committed to solving real world problems by providing leading edge Wayfinding capabilities but also by continually adding innovative features (over 30 features available) such as the ability to 'Record Doctor Instructions', 'Medication Tracker/Reminder', 'Patient Survey' and utilizing the latest technology in push notifications, In-app messaging and Indoor Triangulation. As the centerpiece of a robust Wayfinding solution we strive to enhance the Patient Experience, improve Patient Satisfaction and help Hospitals project an image as a market leading progressive organization that is committed to their Patients.