Exposure to HIV: What Health Care Professionals Need to Know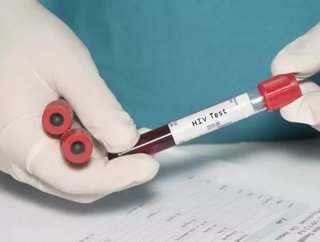 If you havent heard by now, the state of Indiana has declared a public health emergency due to the rising number of HIV cases. According to CBS, 89 new...
If you haven't heard by now, the state of Indiana has declared a public health emergency due to the rising number of HIV cases.
According to CBS, 89 new cases have been reported in the city of Austin since January. Most of the cases are believed to be linked to illegal drug use and needle sharing.
Scott County, on average, sees about five new HIV cases per year, so the recent outbreak is pretty substantial.
The number of HIV cases in the county is expected to rise and officials are trying to contact as many as 100 people tied to those with confirmed infections of the virus that causes AIDS.
[READ MORE] HIV Breakthrough: Has Spain Found the Cure to AIDS-Causing Virus?
In response to the outbreak, the governor of the state – Mike Pence – authorized a short-term needle exchange program to help contain the outbreak.
Pence ordered the state health department to establish a command center to "coordinate HIV and substance abuse treatment and establish a mobile unit to enroll people in a state-run health program, reported CBS.
"This is a public health emergency and I'm listening to my health department, I'm listening to the Centers for Disease Control and I'll make my decision based on the best science and the best way we can stop this virus and stop this outbreak in its tracks," Pence said back in March after meeting with local officials in Scottsburg, the county's seat.
Needle-exchange programs allow people to turn in used hypodermic needles and get clean ones in an effort to keep diseases such as HIV and hepatitis from spreading.
Due to the increased interaction health officials will be having with contaminated substances, the following is a breakdown of everything health care professionals need to know about being exposed to HIV.
Exposure to Blood
Health care personnel are at risk for exposure to blood-borne pathogens, including hepatitis B, hepatitis C and HIV. Exposures can occur through needle sticks or cuts from other sharp instruments contaminated with an infected patient's blood or through contact of the eye, nose, mouth or skin with a patient's blood.
Most exposures do not result in infection – preventative procedures, however, should still always be followed.
[READ MORE] Want To Check For HIV? This App Can Do That For You
Here are four safer techniques to follow to prevent exposure to HIV.
Do not recap needles by hand.
Dispose of used needles in appropriate sharps disposal containers.
Use medical devices with safety features designed to prevent injury.
Use appropriate barriers such as gloves, eye and face protection.
In Case of Exposure
In the event that you do get exposed to the blood of a patient with HIV, the Centers for Disease Control advise the following:
1. Clean everything.
Immediately following an exposure to blood wash needle sticks and cuts with soap and water; flush splashes to the nose, mouth, or skin with water; and irrigate eyes with clean water, saline, or sterile irrigants.
2. Report the exposure.
Prompt reporting is essential because, in some cases, post-exposure treatment may be recommended and it should be started as soon as possible.
3. Complete a full course of PEP.
Finish an entire 4-week course using 3 or more PEP drugs at one time. The newer, recommended HIV PEP drugs are safer and have fewer side effects, making it easier to complete the entire PEP course.
4. Make a follow-up appointment.
Follow-up appointments should begin within 72 hours of an HIV exposure. Follow-up should include counseling, baseline and follow-up post-PEP HIV testing and monitoring for drug toxicity.
For more information, visit the CDCs's page on health care-associated infections.