The FDA and NIH Open 14 New Tobacco Research Facilities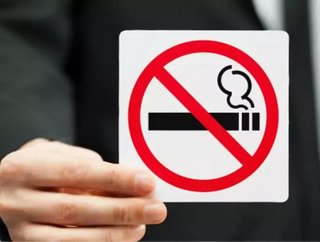 Written by Alyssa Clark Anti-smoking campaigns have come a long way, but the FDA and NIH remind the public of just how important it is to them that th...
Written by Alyssa Clark
Anti-smoking campaigns have come a long way, but the FDA and NIH remind the public of just how important it is to them that the problem of smoking in this country be constantly on the forefront of researchers minds'.
Earlier this week, the Food and Drug Administration (FDA) and the National Institutes of Health (NIH) announced that millions in funding will now be directed towards opening 14 new research centers to conduct studies on tobacco products. Experts claim that these two major institutions have awarded an astounding $53 million for the 2013 fiscal year alone for the Tobacco Centers of Regulatory Science. These institutes will be based at major universities across the nation, and hope to take tobacco research to a whole new level.
It is projected that these new, upcoming centers will receive $273 million over the next 5 years in funding alone in order for them to conduct research on marketing of tobacco products, new policies and communications, developing "modified risk" tobacco products, adverse health consequences, ways to limit toxicity and addiction and the production and marketing of electronic cigarettes (the latest craze which are battery operated cigarettes which create liquid nicotine solution that produces vapor instead of smoke).
With the main goal in mind, as always, to protect and respect the public's health, these centers will help determine tougher restrictions and regulations on tobacco products with the end foal of reducing the death and disease caused by smoking and/or tobacco products.
"The FDA is committed to a science-based approach that addresses the complex public health issues raised by tobacco product regulation," FDA Commissioner Margaret Hamburg said in a statement.
About $18 million has already been donated to researchers at Virginia Commonwealth University in Richmond, who are hard at work determining methods for studying modified risk tobacco products, as well as standard tobacco products. VCU's impending research will be directed towards engineering, clinical behavior and randomized control trials to see the effects that certain tobacco problems bring into the community sphere.
"It's not always clear how best to regulate the vast array of tobacco products that are out there, especially the newer ones like electronic cigarettes," said Thomas Eissenberg, professor of psychology and director of VCU's Clinical Behavioral Pharmacology Laboratory. "We at VCU have absolutely no preconceived notions about these products. The whole basis behind science-based regulation is that we need to let the data guide us when it comes to regulating novel tobacco products."
Other organizations and Universities that will participating in research and the establishment of these research centers are: the American Heart Association, the University of Maryland, Georgia State, the University of California-San Francisco, the University of Vermont, the University of Pennsylvania, Yale, Penn State, the University of Southern California, the University of Texas, Ohio State and two centers at the University of North Carolina at Chapel Hill. 
About the Author
Alyssa Clark is the Editor of Healthcare Global