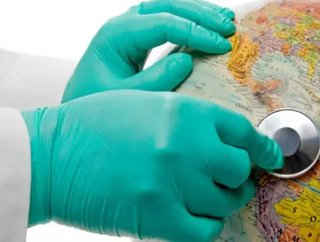 Written By Ruth Ballweg, MPA, PA-C The Global PA Phenomenon While we often define ourselves as nationalities in ways that emphasize our differences fro...
Written By Ruth Ballweg, MPA, PA-C 
The Global PA Phenomenon
While we often define ourselves as nationalities in ways that emphasize our differences from other population groups, science has demonstrated that we are all in fact quite alike. Studies of the human genome have revealed all humans share 99.9 percent of common DNA. As it turns out, the world's countries also share the same health care challenges: increasingly unhealthy populations, shortages of qualified providers (especially in rural areas) and the like. There are region-specific challenges, to be sure, but with so many challenges in common, it stands to reason that we would find the same solutions to be useful as well.
As long as there have been physicians, there have been non-physicians fulfilling physician-like tasks. In the last fifty years, a clear trend in the spread of a particular type of non-physician health care provider has emerged in North America, Europe, Australia, Africa and Asia.
These new clinicians are called different things in different countries. In the U.S., they are called physician assistants (PAs). The PA concept has spread around the globe as U.S.-trained PAs have been deployed on military assignments, participated in humanitarian and religious missions and other international projects, and joined other health care providers around the world to respond to epidemics and health crises.
Of course, while human DNA may be almost identical from one population group to another, those country-specific health issues do come into play with realities of economics and politics. Thus, the U.S. PA model is not a one-size-fits-all approach. Countries around the world are adapting the concept to fit their specific needs.
North America
In the U.S., the PA profession has been established and growing since the 1960s and today boasts more than 90,000 nationally certified PAs. In partnership with physicians, those PAs practice in every state, specialty and setting, providing a wide range of patient care across the broad spectrum of diseases, disorders and medical conditions.
To the north, the Canadian Forces initially developed a similar PA role to respond to the needs of troops. During the last decade, three PA educational programs have developed in Canada, two in Ontario and one in Manitoba.  Canada also boasts a national certification exam and a process for maintenance of certification, and today PAs practice in the Canadian Forces and in Manitoba, Ontario and Alberta.                                                                                                   
Europe
The Netherlands boasts the most well-established PA profession in Europe. Ten years after that country accredited its first PA training program, 800 PAs are in practice providing a range of care that approaches the breadth of the PA's role in the U.S. The development of PAs in The Netherlands represents an astonishing rate of progress in terms of gaining broad-based support and establishing enabling legislation, and regulations in that first decade. PAs in Netherlands are trained in five masters-level programs that include a significant amount of hospital-based education. In practice they are supporting physician partners by taking responsibility for a large percentage of more routine medical care, including diagnosis and treatment, and performing medical and surgical procedures within a scope of practice established by the national government
The United Kingdom (U.K.) is another country well on its way to establishing a PA profession (though in the U.K. the preferred terminology is now physician associate). The first U.K. PAs were Americans, participating in several Ministry of Health pilot projects. Later other PAs came to the U.K. through arrangements with individual physician practices.  Beyond that, four PA educational programs were developed in the U.K. in the last ten years and have graduated approximately 150 PAs; however,
regulatory delays have been barriers to progress, and two programs have at least temporarily closed doors. The U.K. physicians and PAs leading this movement continue to address issues of regulation and assessment, and as those issues are resolved, the expectation is that new PA programs and practice will again expand in the U.K.
Australia also chose "pilot" projects to introduce PAs in several states. Queensland's pilot – sponsored by the Ministry of Health – tested the utility of the PA concept as a solution to Australia's needs in rural and remote centers, as well as in urban hospitals.
South Australia used a pilot to test out hospital-based roles in surgery and pediatrics.
Two PA programs were created in Queensland, and one remains while practice and reimbursement roles are more clearly defined by governmental agencies. As a country that recently implemented national licensure for health professionals, educational and practice opportunities are predicted to expand as regulatory mechanisms develop.
In nearby New Zealand, PA development has been sponsored by Health Workforce New Zealand, which initially worked with a teaching hospital to explore inpatient roles on a surgical service. A second pilot has recently begun to demonstrate the value of PAs in primary care and emergency room settings in small communities.
Africa
Many African countries developed new clinical roles similar to PAs during the many African revolutions in the 1970s when, faced with the return of European doctors to their home countries, Africa was left with a very small physician workforce and had to develop solutions to meet basic health care needs.  Many of those roles remain, and a number of U.S. PA programs are working with African countries to update training and oversight processes for these clinicians. Simultaneously, the PA concept is emerging in new areas throughout the continent.
South Africa has three educational programs in the PA model training "clinical associates" to provide care in rural areas in response to a critical shortage of physicians. Clinical associates complete a three-year training program of post-secondary education, with the majority of that training conducted in hospital settings. Here, too, the aim is to have clinical associates take on more routine medical exams, diagnostics, and treatment plans so that physicians can focus on the more complex cases and highly specialized tasks. The South African government has established a minimum target of placing five clinical associates in every district hospital.
PAs in Ghana have two models, one that emerged by upgrading health worker training programs and a second university-based academic training model. Recognizing the great need for health care in their country, the government is now working to integrate both models into the country's health care system.
Asia
The PA profession is also emerging in Asia, where in India PAs are assisting in complex surgeries in for-profit hospitals, and Saudi Arabia has worked with a US hospital system to create a PA program within the military system.  
Elsewhere, on a province by province basis, China is considering many possible roles for physician assistants.  One role, for example, would be to care for the large migrant worker population of rural residents who move into large urban centers to staff high tech and clothing factories. Japan is also interested in engaging physician assistants to increase the efficiency of surgeons in high tech specialties such as cardiac surgery.
Conclusion
The emergence of PAs around the globe is not a coincidental happenstance. Thought leaders from many countries and every continent are exchanging ideas, coming together to share successes and talk through challenges. Thanks to their efforts, around the world physician services are being extended through partnerships with PAs, and access to care is improving.
About the author
Ruth Ballweg, MPA, PA-C, leads international outreach efforts on behalf of the National Commission on Certification of Physician Assistants (NCCPA) and is professor and director of the MEDEX Northwest Physician Assistant Program at the University of Washington.