Haitian Cholera strand spreads to Mexican hospitals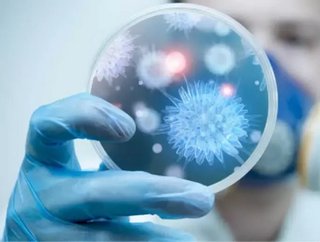 Written by Alyssa Clark A Haitian-based strand of cholera that was discovered three years ago has now jumped further into the Western Hemisphere and b...
Written by Alyssa Clark
A Haitian-based strand of cholera that was discovered three years ago has now jumped further into the Western Hemisphere and begun to infect the people of Mexico, Mexican healthcare establishments and surrounding healthcare businesses as well. Mexico now totals the fourth country to experience the cholera epidemic, as the disease thrives off of areas with poor sanitation and water maintenance and is extremely hard to purge once it has begun to infect people.
This public health problem came onto the radar of Mexican health officials on September 9th, after it was reported that numerous patients were being admitted to hospitals with serious cases of diarrhea. After the reported initial cases, 171 cases of cholera have been reported in Mexico City and surrounding states to the north and east. Fortunately as of today, only one victim has died from the cholera outbreak.
The deputy director of Pan American Health Organization Dr. Jon Andrus, directly predicted that the cholera outbreak would jump beyond the Caribbean, ""It was always a major concern that it would be exported to other countries, as has recently happened in Mexico," he tells Shots.
After being first suspected of being introduced to Haiti by suspected peacekeeping troops from Nepal, cholera has infected and sickened 715,000 people in both Haiti, Cuba and the Dominican Republic. Around 9,000 people in total have died across the three countries since it first sprang up in Haiti. The deputy director warns nation's around the world that he predicts this epidemic has more to come.
"We are advocating throughout the region for countries to be on their guard," he says.
Cuba is now speculated to have been infected by healthcare professionals whom have traveled between Haiti and Cuba on respective operations; Cuba now has a total of 700 reported cholera cases and three deaths. The nation has yet to determine the full parameters of the outbreak.
Andrus stated that he surmises that those who were visiting Cuba probably because infected through ingesting contaminated food products, and now the disease has been exported, he thinks, to Chile, Venezuela, Italy, Germany and Holland. Luckily these suspected countries have yet to report any suspected outbreaks, but as we have all learned from the Mexican outbreak, it doesn't take much for cholera to quickly spread into various parts of a country.
"Cholera's one of those infections that catches attention in a way that few infections do — plague, Ebola, pandemic influenza, cholera," says Dr. Edward Ryan of the Massachusetts General Hospital. "It's one of those ones that everybody sort of sits up straight for. It is one of the ones that tests the system."
The effect from the outbreak of cholera is set to take a heavy toll on the Mexican healthcare system, with public health officials and hospitals scrambling to contain the recent outbreak. 
About the Author
Alyssa Clark is the Editor of Healthcare Global