Healthcare cybersecurity: lessons for hospitals from Claroty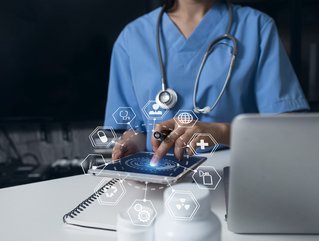 Hospital cybersecurity
Ty Greenhalgh, Healthcare Industry Principal at Claroty, shares his lessons on cybersecurity in healthcare & what hospitals need to know
In the past year, online attacks targeting entities like Advanced, Capita, the University of Manchester and Barts Health NHS Trust have underscored the ongoing cybersecurity vulnerabilities within healthcare systems.
As the healthcare sector seems to be a desirable target for criminal gangs, Healthcare Digital spoke exclusively to Ty Greenhalgh, Healthcare Industry Principal at Claroty, about the cost of online attacks.
Hello Ty, please introduce yourself and your role.
"I work as a Healthcare Industry Principal at Claroty and have been dedicated to the healthcare information technology and information management industry for over 30 years. I am an ISC2-certified Healthcare Information Security and Privacy Practitioner (HCISPP) and Cybersecurity Officer.
"I am also an active member in several groups and associations; Healthcare and Public Health Sector Coordinating Council's Joint Cybersecurity Workgroups, and the NIST Generative AI Public Working Group."
What led you to this industry?
"I always subscribed to Wayne Gretzky's philosophy, 'Skate to where the puck is going to be'. When NotPetya and WannaCry shut down 60% of the UK's medical facilities in one day, it was crystal clear where I could help. In order to secure medical devices and building management systems in the healthcare industry, people, processes and technology needed to urgently change - otherwise the system was going to financially bleed out.
"I've had a successful career in developing and maturing markets for healthcare through several disruptive technologies consisting of computer assisted coding, electronic health record, physician electronic document creation and signature to include digital dictation and speech recognition. This has helped to add value to both patient outcomes and hospital profitability."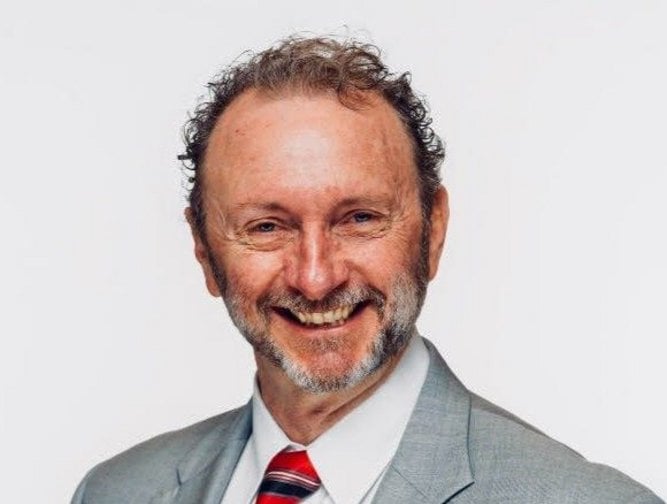 Ty Greenhalgh, Healthcare Industry Principal at Claroty
What is Claroty?
"Claroty is a cybersecurity company that protects industrial control networks from cyberattacks. We're committed to protecting the cyber-physical systems across various organisations. In the healthcare sector, we focus on ensuring patient safety while maximising the advantages of medical device connectivity through comprehensive monitoring and risk management.
"We also provide specialised support to industrial, commercial and public sectors. Our ultimate goal is to secure the Extended Internet of Things across all these sectors."
What has caused the cost of cyberattacks on healthcare to rise?
"Healthcare is increasingly in the crosshairs of cybercriminals, who aim to acquire sensitive information and create widespread chaos.
"Cybercriminals want to steal:
Crucial patient records
Employee details
Financial information.
"This data, particularly Protected Health Information (PHI), is a hot commodity in the underworld of the dark web. It serves as a springboard for targeted cyber-attacks, financial scams and extortion schemes. According to our recent report, nearly 30% of healthcare organisations that fell victim to a cyber incident in the past year had their PHI compromised.
"Cyber-attacks in the healthcare sector impact not just the finances but also operational efficiency and patient care. Immediate expenses such as ransom payments and the cost of remedial actions are merely the starting point. Our research indicates that over one-third of the affected organisations incurred costs surpassing US$1m. The IBM Cost of a Breach survey suggests that the average cost is US$11m in 2022, 50% over the critical infrastructure average.
"Operational disruptions also contribute significantly to the overall cost. Our findings show that 60% of cyber incidents had a moderate to severe impact on healthcare operations. Attacks targeting essential IT systems—like patient record databases and appointment scheduling platforms—can lead to extensive service interruptions and appointment cancellations."
What can be done to protect healthcare?
"Strengthening cyber resilience in healthcare is an ongoing commitment that includes human resources, operational procedures and technological solutions. Our research shows that over half of healthcare organisations are ramping up their security budgets, indicating a growing focus on cybersecurity.
"The top priority is achieving complete visibility of all devices connected within the clinical setting. Effective security is unattainable without a comprehensive understanding of the entire network. This is no small feat given the complexity and scale of healthcare facilities, which often have numerous cyber-physical systems acquired over several years.
"Organisations will likely require various adaptable discovery methods to fully identify and manage their asset inventory. The National Cyber Security Centre's (NCSC) Cyber Assessment Framework (CAF) may usher organisations towards more detailed and accurate asset management. Automation is crucial in this context, as manual processes are time-consuming and inefficient.
"Once all devices are identified, the next step is seamless integration into the existing IT security infrastructure. Current security protocols and governance frameworks must be expanded to include all cyber-physical systems, closing any potential vulnerabilities before they can be exploited.
"Additionally, network segmentation serves as a great strategy for safeguarding connected medical technologies. By isolating these systems, the risk of attackers using them as entry points into the network is reduced, limiting the damage to medical assets in the event of a breach."
Tell us about the importance of investing in people, processes and technologies in order to protect the healthcare system against cyberattacks?
"Tech solutions are essential, yet they need to be complemented by solid procedures and a competent team. Given the current scarcity of skilled cybersecurity professionals, this is easier said than done. Our research shows that healthcare organisations are keen to recruit in this area but are finding it tough to locate qualified individuals. The use of automated security technologies and enlisting the help of specialist providers can offer a practical way forward.
"Leadership is key in shaping a robust security strategy. Our research has shown that 78% of organisations have a clear leadership structure, typically centralised under IT security, which helps coordinate cybersecurity efforts across different departments.
"The need for healthcare organisations to fortify their cybersecurity is urgent. The cost of inaction is not just monetary but also endangers human lives. To best protect their patients, healthcare providers must first gain a comprehensive understanding of their IT landscape. This foundational insight enables them to spot vulnerabilities and deploy effective security measures like network segmentation."
What do the next 12 months hold for you and the company?
"Claroty is pushing on all fronts of this 'war on healthcare'. Our Product Teams continue to respond to "voice of customer" improving vulnerability management, secure remote access and threat detection to name a few. Claroty is leveraging our experience of 200+ healthcare installations to increase our partnership during the implementation process. Every client is unique, every risk profile is unique and therefore every implementation needs deep collaboration and insightful guidance. Education for our friends in Facilities Management who are finding the war is upon them too. What are the threats to HVACs, Power Generators, Elevators and Pneumatic Tube systems? From the basics of cybersecurity to the advanced features leveraging the ingestion and risk assessment of the SBOM, Claroty will continue to be the industry leader for the foreseeable future."
*********************************************
For more insights into Healthcare - check out the latest edition of Healthcare Digital and be sure to follow us on LinkedIn & Twitter.
Other magazines that may be of interest - Manufacturing Magazine. Check out our free upcoming virtual event, Manufacturing LIVE, 6th December 2023.
*********************************************
BizClik is a global provider of B2B digital media platforms that cover 'Executive Communities' for CEO's, CFO's, CMO's, Sustainability Leaders, Procurement & Supply Chain Leaders, Technology & AI Leaders, Cyber Leaders, FinTech & InsurTech Leaders as well as covering industries such as Manufacturing, Mining, Energy, EV, Construction, Healthcare + Food & Drink.
BizClik, based in London, Dubai & New York offers services such as Content Creation, Advertising & Sponsorship Solutions, Webinars & Events.