Healthcare Digital news roundup: pharma manufacturers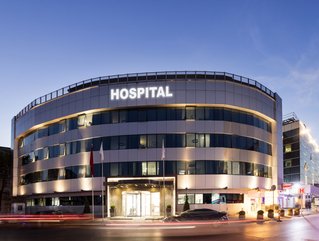 Hospital
This week in Healthcare Digital, we looked at technology for sexual health, hospital staff and patient care & our Top 10 pharmaceutical manufacturers
Across the US and Europe, the 1960s are remembered as a watershed moment for societies' relationship with sex. Evolving moralities, feminist theory, and new methods of contraception all contributed to the dawn of more liberal, healthier engagement with sexual pleasure and procreation.
"Six decades on, we once again find ourselves in the midst of a sexual revolution," says Adam Hunter, CCO at Phlo Connect. "Stigmas are being challenged, new ways of engaging with the erotic are emerging, and people of all genders are being empowered to take control of their sexual health and wellbeing.
"However, to understand the unique nature of today's revolution, it is necessary to explore how it intersects with, and is mutually shaped by, the shift to digital-first healthcare provision. Today, the pursuit of health and wellbeing is increasingly taking place in digitally-mediated spaces. These are pivotal to the transformation, and they are redefining both what sexual health means and who can access it."
Here, he tells us more.
Sergio Prosperino is the Vice President of Sales, Global Furniture and Healthcare, with Ultrafabrics. His team are responsible for collaborating with their respected customers across the globe by offering solution-based products that are specified for any number of end uses, including healthcare settings.
"Ultrafabrics was delighted to be selected as a key component of the Barts Wellbeing Hub developed by Sonnemann Toon Architects and NHS Barts Trust. Since the pandemic, staff and volunteer wellbeing has quite rightly been in the spotlight. The end user's experience is a key driver in developing all our fabrics, which are expertly engineered to outperform in a healthcare environment where a comfortable, safe and sanitary wellness experience is paramount. Also, our products are highly resistant to harsh cleaners often used in healthcare and in support of that, our products carry a five-year warranty and industry-leading hydrolysis. Lastly, colour is also critical in a wellbeing environment and was core to the design concept of the Barts Hub."
Daniela Livaccari is an architect with over 10-years of experience. After studying and working in Italy, she moved to the UK and has been involved in the design and construction of projects in the high-end residential, commercial and urban design sectors.
"In response to the recent COVID-19 pandemic Barts Health NHS Trust recognised a need for a dedicated wellbeing space for staff and, with the support of the Barts Charity, established a hub at each of the five hospitals they operate.
"The brief called for 'a neutral space, set apart from clinical activity, offering escapism and tranquillity during a particularly stressful period of time. The characteristics of each space varied from site to site, but the services provided included counselling, relaxing treatments and mindfulness activities'.
"The Wellbeing Hubs have been up and running for a year now and serve as a lasting legacy to the commitment to the wellbeing of NHS staff."