Healthcare & fintech, together they can save the industry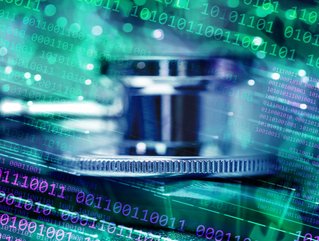 Healthcare, meet fintech: The unlikely pairing that could help an industry on its knees with new financial technology tools to provide better visibility
The past year has seen a wave of strikes test the UK's healthcare system.
In fact, 6th February 2023 is set to be the biggest day of industrial action the NHS has ever seen if the UK government fails to reach a pay deal with unions. The combination of 15,000 ambulance workers currently striking, alongside thousands of nurses taking to the picket lines, will see emergency rooms dangerously low on resources.
In the face of these walkouts, the NHS - already beset by skills and labour shortages - is becoming increasingly reliant on nursing agencies to provide workable staffing levels, fuelling major concern for patient welfare amongst healthcare professionals.
For agency owners, it's a double-edged sword. Yes, the market needs their services more than ever, but they're also experiencing major fluctuations. To ensure standards of service, they need the financial tools that allow them to navigate ever-changing levels of demand.
However, help for our stressed health services might come from an unlikely source: fintech.
Here, Ann Juliano, CEO and Founder of Muse Finance, tells us how new financial technology tools can provide business-owners and financial directors with better visibility of their finances, a view on different funding options that might better suit their business needs and for agencies worried about cash flow, it could also offer a genuine solution in the face of long-term volatility.
Cash flow controversy in healthcare
Even before recent strikes, private nursing agencies were routinely used to fill gaps in patient care.
"Nurses seeking higher pay amidst a challenging economy or more flexible hours post-pandemic have leaned more and more towards private work. Junior doctors and GPs wanting to take on extra shifts have increased their earnings through 'locum' shifts. Private agencies - such as Bluebird Care or Capital Group - aren't new. But they're increasingly hiring and providing healthcare staff in a complex climate. This means they are facing a range of challenges that could put their cash flow at risk," said Juliano. "Paying healthcare staff is complicated. Agencies are required to pay their employees on a weekly or monthly basis; to cover this cost, they invoice the NHS trust that their employees work for - potentially multiple at a time. If one or more of these trusts struggles to meet their payment terms, the agency could be out of pocket for a considerable amount of time and cash.
"On top of that, there's the inconsistency of wages - for example, night and holiday-cover shifts tend to pay more than regular, day shifts. Whilst agencies may be used to these varied rates, increased demand could make this far trickier to manage, adding into the mix delayed payments and higher back-office costs. In turn, they could see a knock-on effect to their cash flow, causing even more of a problem as hourly rates for healthcare staff keep rising.
"Looking beyond the financial to the organisational, any actual delays to this payroll can have serious implications for the agency's relationship with its healthcare workers. It could even hurt the quality of NHS care even further if temporary staff miss pay and are unable to turn up for a vital shift."
Turbulence in agency staffing demands will only exacerbate these issues causing financial stress for the agencies themselves.
"In order to navigate this difficult climate, they will need better visibility of their finances and a way to free up their cash flow," says Juliano.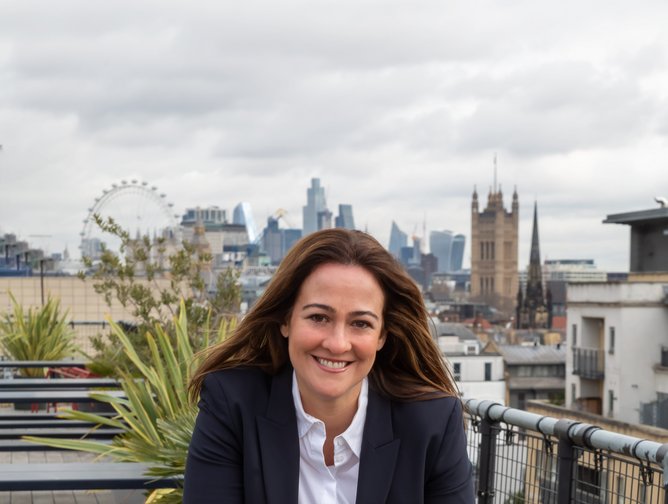 Fintech is here to save healthcare
Healthcare agency staff are facing poor press from NHS workers unhappy about their high hourly rate in the face of pay disputes.
"When the Government adjusted Regulation 7 of the Conduct of Employment Agencies and Employment Business Regulations 2003 to allow skilled workers to cover industrial action, unions and NHS staff expressed concern that this would reduce the impact of their strikes and have been urging agency workers not to take private work," said Juliano. "But right now, these skilled workers are providing vital support to a struggling healthcare service.
"To keep providing this support, the agencies that hire them need to build a secure financial position. New fintech tools can help businesses do exactly this - ensuring they know precisely how their money is flowing and can foresee where those cash flow crunches are likely to happen."
For fintechs supporting small businesses, the focus is on ensuring no business fails for lack of time, support, or access to finance.
"Some offer a selection of book-keeping tools, lending products, or cash flow management options. Others will hone in on areas like payroll or expense management," said Juliano. "For example, fintechs like Muse can give agencies better visibility of their financial position with the introduction of cloud-based account platforms. This enables the financial directors and business leaders at agencies to see where their cash flow is held up, and automate the chasing of invoices to reduce pressure on the agency's administrative staff - all in real-time. Similarly, if invoices are overdue from an NHS trust, tools such as invoice financing can unlock the value tied up in that invoice and mean that the agency can still pay their contracts."
The point is that fintech platforms - like Muse and other new providers - are specifically designed to provide an alternative to issues like expensive overdrafts and credit cards, arduous and time-consuming admin, and of course to ensure that cash flow gaps are spotted early and filled.
"Moreover, they've been built with the pain points of small businesses in mind - whether that's managing cash flow gaps from slow-moving third-parties or fluctuating demand in the wake of strikes," said Juliano. "All this will help agencies create a strong cash flow management plan ahead of time to help them through this difficult period."