Hospitals and data efficiency through EHR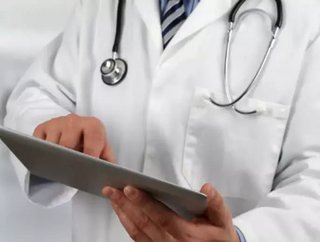 Written by Joyce Morse One of the big concerns for patients and even for the hospitals themselves is that all information be maintained for better and...
Written by Joyce Morse
One of the big concerns for patients and even for the hospitals themselves is that all information be maintained for better and more accurate patient care.
The numbers regarding hospital mistakes that result in patient deaths are staggering. In fact, they continue to rise in spite of new technology.
According to a report by the Institute of Medicine from 1999, as many as 98,000 people died each year due to hospital errors. In 2010, that number almost doubled to 180,000. The latest study from Journal of Patient Safety is estimating from 210,000 and 440,000 deaths related to poor patient care. How can hospitals reduce these statistics?
Accurate Medication Administration
The top hospitals are making it a priority to improve patient care and reduce errors that lead to illnesses and death. They have increased the time that nurses spend on bedside care and have created new checklists for surgical procedures.
Medication errors are one of the big errors that cause complications and serious consequences.
Many hospitals have utilized new technology to require computer entry for prescriptions. This eliminates transcription errors.
This technology also prevents doctors from prescribing more than the recommended dose without taking extra measures. The rest of the medical staff must then use the same technology to administer the medication.
Some hospitals are using medication bracelets that must be scanned to ensure the correct person is getting the medication.
Because this medication is entered electronically, it is matched against the rest of the patient's record. This prevents the doctor or staff from administering medicine that could interact with other medicines or that the patient may be allergic to. This is another method for how big data is transforming healthcare.
Preventing Infection
Hospitals are not only working on preventing infection caused by contaminated devices, but on containing diseases to prevent the spread of infectious conditions.
For instance, door signs are put in place on rooms of contagious patients. An electronic device can screen for early signs of sepsis to begin treatment early and help prevent deaths.
Staffs are also using checklists to ensure that they are using proper procedures when working with patients to prevent the spread of infection.
Surgical and After-Surgery Care
Some hospitals are looking at new ways to improve patient care during and after surgery to prevent mistakes.
For instance, there are checklists that must be completed prior to the surgery. Top hospitals even perform drills to practice providing emergency life-saving care to a patient in the ICU. This helps to prevent the chaos that can happen in a life-or-death situation. Staff changing shifts may update their replacements right by the patient's bedside, which helps prevent misinformation from being given or received.
While more improvements need to be made, the hospitals that are focusing on these changes are making headway in the area of patient safety.
The numbers show that these new procedures are working, and more hospitals need to consider implementation.
About the Author: Joyce Morse is an author who writes on a variety of topics, including SEO and healthcare.