Hosptials need to focus on patient comfort during hospital stays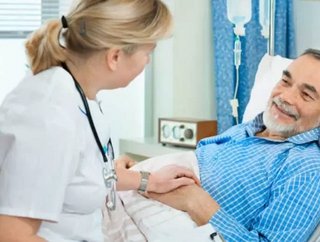 A hospital stay can be scary and stressful for not only the patient, but also the loved ones. Even in happy occasions, like the birth of a new baby, th...
A hospital stay can be scary and stressful for not only the patient, but also the loved ones.
Even in happy occasions, like the birth of a new baby, the new mom can be stressed and nervous and looking forward to going home and being with her family. Visitors play an important role in the well-being of patients in a hospital.
Hospitals nationwide are striving to make not only their patients more comfortable, but also the visitors.
Visitors Getting More Attention
The primary focus is of course, on the patient. Hospitals provide the patient with the right to not only accept their visitors, but also to deny them. It doesn't help a patient's recovery if the visitor is someone who will only bring them added stress.
On a brighter note, welcome visitors are receiving more accommodations than in the past, and this can help the patient to feel better:
• Visitor hours have been broadened, and in some cases and in some hospitals, done away with. As long as the patient can handle it, visitors are often allowed to stay as long as they want, even overnight.
• Rooms are more accommodating to visitors. Many hospital rooms supply pull our coaches, especially in the maternity wing, so visitors (and new dads/partners) can stay overnight and not just sleep in a chair.
• Patients can have the comforts of home brought in. Visitors can bring in the patient's favorite things, like a cozy blanket or comforting photograph. As long as diet is not an issue, visitors can bring in some of the patient's favorite foods.
(Most of these do not apply to critical care units where the patient's health and recovery comes before these things.)
As for waiting areas and other parts of the hospital, hospitals are striving to make more available amenities for visitors who need to step out of the room or can't be with the patient at all times:
• Dining areas are providing more food options appealing to visitors as well as patients; vending is usually available in numerous places around the building so visitors don't need to go far for a snack.
• Many hospitals provide wireless access along with the usual TV's and comfortable chairs in waiting areas.
• Counseling services and places to pray and meditate are usually available to visitors; many hospitals offer nondenominational as well as religious places to find solace.
• Guest relations provide translation services for guests in many languages and sign language, along with providing patient advocacy and can help guests with concerns during the patient's stay.
When in the hospital, patient comfort is a priority, and a part of that is providing guests with amenities and comfortable places to wait and stay.
Most guests just want to be with their loved ones, so even just opening up visiting hours can make a big impact.
Whether it's an emergency stay or something on a more long-term basis, a good recovery is the ultimate goal.
About the Author
Heather Legg is a writer who covers topics ranging from health issues to social media to Godaddy Founder Bob Parsons.