How American business practices are shaping Dubai's 21st century hospital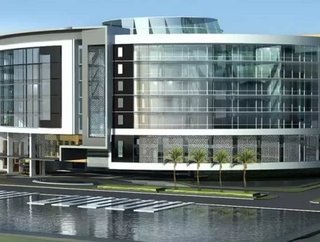 This article originally appeared in the June 2015 edition of Healthcare Global.Click hereto read the entire issue. Abdullah is building a hospital in D...
This article originally appeared in the June 2015 edition of Healthcare Global. Click here to read the entire issue.
Abdullah is building a hospital in Dubai—not just any hospital, but one that meets the medical and cultural needs of his local community. At the same time, this hospital will make the best use of 21st century technology and design research.
Abdullah, who graduated from an American university, is the proud patriarch of a large family and has overseen the growth of several family businesses. His desire is to pay forward the good fortune he has experienced with a tangible symbol of his dedication to his community. From his partners in Western design firms, Abdullah wants confirmation that his family's vision is grounded in cutting edge technology and that its benefits will persist into the foreseeable future. The project turns out to be both engrossing and challenging for the planning teams who view each other across the line dividing Western from Middle Eastern business practices.
RELATED TOPIC: Protecting your health care brand in the Middle East
Challenges
Private families, such as Abdullah's, who seek to offer specific medical services, are different from stateside business systems because they have in mind a healthcare solution that is immediately ready to use upon implementation and is designed to satisfy very specific needs—such as diabetes care and infertility therapy—that are particularly acute in his region. Nevertheless, they are seeking insightful Western expertise to help design that solution.
Sometimes a facility may involve the re-purposing of an existing structure, such as a duplex, that is located in a neighborhood zoned residential. This is not necessarily a show stopper for the Western design firm, nor are constraints on dimensions and access, such as those mandated in the U.S. by the Americans with Disabilities Act. Furthermore, the materials specified for the construction may be redefined by as much as 30 to 35 percent to conform to the procuring traditions of the client's family. These differences require some getting used to, but they always contribute to a satisfactory solution in the local context.
RELATED TOPIC: How to navigate the changing health care real estate market
Most Middle Eastern business culture relationships with clients and other parties are indispensable and can be developed and nurtured only by asking the right questions and understanding the client's context and needs. Designers often need to develop pro-forma drawings that can be used to facilitate the drawing release of desired components. They work with the client and his families to ascertain their needs. The designer must then build relationships with everyone involved until the renderings have evolved to a state with which the client is comfortable.
Solutions
To work toward a mutually satisfactory solution, the American design leader must understand the client's cultural needs, personal goals and family vision. He or she can then build a team around that understanding. After the team is in place, start working through the details using mood boards—arrangements of images, materials and text that are intended to evoke or project a particular concept—for reference images to share with the client. Where feasible, use a 3D model to make the plans easier to grasp visually. To achieve consensus and alignment among the stakeholders in the project, talk through each step and make sure everyone is on the same page.
If a site has already been selected, go to it as early as possible to analyze the market you're serving. If there is no existing real estate, the concept may be a "destination clinic," where an unfinished office building or other available space could be converted.
Key steps to success: exploration, structure and design
The exploration phase is crucial, but time-consuming. It entails receiving input and providing easily comprehendible feedback. As for structure, perform validity checks on plans and finances to make sure interrelationships among the stakeholder are clear and positive. As soon as the exploration phase ends and design begins, the clients are eager to know how soon they can see the facility taking shape.
RELATED TOPIC: Why your hospital should invest in BIM technology right now
Exploration
In the initial meeting, observe the following guidelines to ask the right questions and to direct constructive conversation. Glean information from examples and opinions. To clarify and define, listen reflectively and repeat to the client in your own words what they are saying. Provide parameters for what to expect of short-term and longer-term outcomes. Ask questions that the client may not have considered before, such as the following: "What is the long-term 'big picture' view of success? Is it simply to get people through the door? Are you conferring a family legacy to the larger community? How the project will continue to sustain itself in the longer term?"
To optimize exploration, be readily available to the clients. Open branch offices with people working on the project. If the lead group is based elsewhere with the expertise back home, availability will be needed across time zones. Make frequent connections, hear client feedback and make sure you understand and respond to the decision makers in a timely fashion. Be agile in response to changing decisions. Finally, be flexible and open to the right solution, even if it conflicts with your conventional thinking.
Structure
To begin the project, dive deeply into research. Look at examples of what others have done and make connections. Perform validity checks of the early ideas and concepts. Introduce possibilities based on current trends in healthcare delivery, such as including a health spa and offering minor cosmetic surgery.
Contrasted to the insurance-driven industry in the U.S., where getting the patient discharged from the healthcare facility as soon as possible is a priority, in other places a longer, more relaxing stay is affordable and part of the culture.
Consider the trends among the population that are being served. A military base, for example, will need to test hearing acuity and perform physicals beyond those typically needed for the civilian population. Money and land may be available, but to sustain the project requires understanding what else is already in the area and or is in the process of being built.
On the financial side, how will procurement be managed? How will staff be recruited and retained? Set up a structure for both financial and planning perspectives so the client knows what to expect. Will the hospital conduct research as well as provide care? Will the family endow the facility? It's vital to leverage the existing relationships close to the family for staff, certifications, commissions and agents.
RELATED TOPIC: How to utilize BIM to advance hospital construction project schedules
As opposed to the technical agreements typical in the U.S., in the Middle East the clients are more personally involved and so they desire frequent and timely progress reviews. The architecture and engineering process gets rolling very quickly.
Maintaining good relationships is, of course, desirable in all projects, but in the Middle East such relationships are paramount. The clients need to trust the people they are working with. When necessary, bring in experts when more expertise is needed, such as for financials. Make use of existing relationships among families, where trust is already known to be strong.
Because of the number of unknowns when a Western name is on a project that uses Middle Eastern general contractors, existing relationships help to smooth introductions and form partnerships across cultural boundaries. Working hours can be awkward across distant time zones. Staff and support must endeavor to stay on the same page and maintain a spirit of cooperation. Finding the top physicians available to staff the facility may entail the hiring of non-practicing physicians who can consult at or even lead the clinic. Always secure buy-in from staff prior to making changes.
Design
Flexibility and speed in design, though desirable, can be difficult to achieve because it usually entails numerous change orders. Try to turn sketches and drawings into 3D models as quickly as possible so that clients can understand the design and respond to it. The technology could change over the course of the project, depending on how long the process lasts and on the availability of equipment. Knowing what is available and understanding staff needs for equipment are an absolute must.
Kitty H. Yuen, AIA, LEED AP, NCIDQ Certificate No. 017495, Associate Principal, BURKETTDESIGN, can be reached at (303) 256-1121 or [email protected].