How Asian companies will reinvent the global health care sector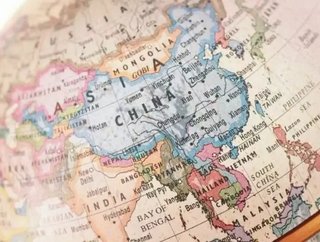 Asias emerging markets success has always been built on trade prowess, with the region acting as the worlds factory floor, churning millions of products...
Asia's emerging market's success has always been built on trade prowess, with the region acting as the world's factory floor, churning millions of products out that are consumed globally.
But the Asian service sector is yet to match the productivity, success and recognition of the trade sector.
Health care spending as a proportion of GDP in Thailand, India and Singapore is only 3.2 percent, 4 percent and 4.2 percent, respectively, according to financial magazine The New World. This can be compared with the U.K.'s 9 percent (and OECD average of around 10 percent).
In the same three countries, the number of doctors and hospital beds per 1,000 people are only 0.3, 0.7, and 1.8, respectively. In the U.K., that number is 2.8; the OECD average is 4.9.
RELATED TOPIC: SLIDESHOW: Asia leading the best in medical destinations
According to the source, this is the single most important reason why the sector is so beloved by investors as the process of narrowing that gap is already well underway.
Governments across the region are introducing new measures to boost the health care sector. For instance, Indonesia introduced universal health care a year ago, and the program is expected to be fully rolled out in 2019.
The companies that will do best when investing in Asian health care markets are:
1. Private operators.
Large private operators, who have superior management skills, brand name recognition and strong backing from investors will emerge as winners.
RELATED TOPIC: Merck unites with African and Asian universities to raise diabetes awareness
2. Entrepreneurs.
"I think there is a fantastic opportunity for entrepreneurs to follow the strategy of low-cost air travel carriers over the last decade, bringing a service to people who couldn't afford it in the past," wrote Lars Henriksson.
3. Specialist and traditional health care providers.
These providers have the potential to modernize and move into the 21st century.
4. Those who reinvent, package and sell the sector.
Here the best precedent is in the many Asian luxury hotels located like a string of pearls in leading Western cities. In the Travel + Leisure 2014 ranking of the 50 leading hotels, Asian brands dominated.
"I envisage new Asian companies reinventing the global healthcare sector; the focus will be on hotel-like service and hospitality packages for relatives. Some listed hospitals have already started down this path, either by offering health tourism packages or through management/ownership of leisure assets," said Henriksson.