SLIDESHOW: Asia Leading the Best in Medical Destinations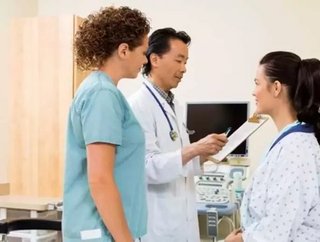 For the first time ever, a Malaysian medical center was named as the top hospital for medical tourists by the Medical Travel Quality Alliance (MTQA). I...
For the first time ever, a Malaysian medical center was named as the top hospital for medical tourists by the Medical Travel Quality Alliance (MTQA).
In the annual ranking by MTQA, Prince Court Medical Center in Kuala Lumpur was selected as the hospital that best provides medical tourists with outstanding care beyond standard clinical protocols as well as excellent medical treatment.
"Prince Court is already known as an outstanding medical facility," said Julie Munro, MTQUA president in an issued release. "This award recognizes that it also pays the utmost attention to key non-clinical aspects of care that influence good outcomes and a successful medical travel journey for medical tourists."
According to MTQA, Prince Court Medical Center provides excellent surgery options for medical travelers and pays exceptional attention not only to the medical care its doctors and nurses provide but to the details of patient comfort.
Special services include a sophisticated burn unit, an In Vitro Fertility department and a senior manager that coordinates all international patient and medical tourist services, assuring travelers that coordination of care that meets the needs of the medical traveler is a top priority.
"It's almost impossible for medical tourists to know how to find a good hospital that will truly provide the treatment and care they are traveling to get. We hope consumers and doctors will pay more attention to non-clinical factors that can significantly impact clinical outcomes and not just ask about hotels and airport pickups," said Munro.
Prince Court Medical Center continues to be a major participant in the Malaysian Health Travel Council's activities in road shows and exhibitions including Bangladesh, Hong Kong, China, Indonesia, and Myanmar, according to MTQA. The hospital's website has also been redesigned to offer specific clinical information, educational articles and comprehensive write-ups.
Continuing to serve as the only private hospital with a full-fledged eMR coupled with RIS/PACS, Prince Court Medical Center's improvements in medical equipment and procedures within the past year include obstetrics monitoring upgrades to allow for multiple fetal monitoring, installation of the Swisslog Pillpick system for inpatient medication dispensing, evaluation of a card-based USB for uploading imaging data for medical travelers, and the investment in dialysis equipment.
"Prince Court Medical Center is now under direct management of experienced Malaysian managers chosen for their experience and expertise within the local private hospital sector, with key position holders having a minimum of 10 years prior private hospital experience," said Dr. Chong Su-lin, managing director of Prince Court Medical Center. "There has been no change of ownership. The owner is still Petronas Hartabina."
Also for the first time, seven of the top 10 hospitals reviewed are in Asia, serving hundreds of thousands of medical tourists from the region and beyond for inpatient and outpatient medical treatment. Asian medical centers continue to offer better medical procedures and care than most other medical destinations.
All 10 hospitals on the list provide medical treatment and care for medical travelers that are of the highest quality, according to MTQA.
The additional hospitals that made it on MTQA's 2013 World's Best Hospitals for Medical Tourists™ list include:
Asklepios Klinik Barmbek – Hamburg, Germany
Asklepios is of particular value for medical tourists who need treatment beyond the scope of their top facilities at home. It partners with innovative medical technology companies from Germany to test the most modern medical equipment before it is released worldwide. Asklepios Group is the largest private hospital operator in Europe.
Clemenceau Medical Center – Beirut, Lebanon
Clemenceau has ties with Johns Hopkins Hospital in Baltimore, Maryland, and stands out as perhaps the leading hospital in the Middle East. This past year, CMC adopted "Six International Patient Safety Goals," increased the use of encryption protected passwords to access patient electronic records, and introduced multidisciplinary rounds to better coordinate medical treatment for patients.
Fortis Hospital – Bangalore, India
Fortis Hospital, formerly Wockhardt Hospital, provides excellent surgery options for medical travelers seeking orthopedic procedures including hip resurfacing and replacement. It works closely with some U.S.-based medical travel agents for follow up care and services of American patients once they return home.
Wooridul Spine Hospital – Seoul, Korea
Wooridul is a world leader in medical treatment of the spine. Wooridul's influence and prestige has spread worldwide through its doctors and its joint ventures with hospitals in Asia and Europe.
Bumrungrad International – Bangkok, Thailand
The most well-known hospital for medical tourists, Bumrungrad has been taking foreign patients for 20 years. It has invested heavily in integration of medical records, pharmacy, labs and other hospital departments into a state-of-the-art electronic environment.
Anadolu Medical Center – Istanbul, Turkey
Anadolu offers a very high standard of treatment and care, and seems to understand the needs of the medical traveler. It has an international focus, with multilingual doctors and nurses, and a keen awareness of the services and support systems a medical traveler should have.
Gleneagles Hospital, Singapore
The Parkway Hospital Group may well be the standard bearer for private hospital care in Singapore, and Gleneagles Hospital is its flagship. The Parkway group owns and operates hospitals throughout Asia.
Asian Heart Institute – Mumbai, India
Asian Heart Institute is one of the few centers in the world performing nearly 100 percent bypass surgeries on a beating heart and with a very significant percentage using total arterial grafting. The hospital boasts the lowest surgical mortality rates in the world with 0.26 percent in isolated bypass surgeries and an overall mortality rate of 0.8 percent. According to MTQA, some of the most challenging and rare cases are performed regularly at Asian Heart Institute.