How to Defend Your Hospital Against IT Security Breaches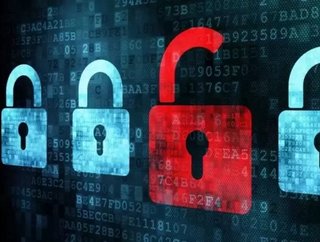 Many companies worry about the breach of confidential data, especially after hearing about issues with major corporations in the news, but few industrie...
Many companies worry about the breach of confidential data, especially after hearing about issues with major corporations in the news, but few industries have as much information to worry about protecting as hospitals do. They hold all kinds of personal information on thousands of patients and are responsible for its security.
With changing technology, hospitals must continually look at new ways to protect customer data. As hackers get more advanced, so must the safeguards to prevent access.
Acquire Stronger Defenses
According to Privacy Rights Clearinghouse, almost 300 breaches were made public in 2013. This includes accidental equipment loss and other internal issues as well as outside hacking.  
Those stats are enough to scare any hospital administrator as he or she imagines lawsuits and serious repercussions that could ruin an organization. The answer for most people is to utilize the best in IT protection with whatever the latest technology has to offer.
With electronic medical records being shared by more health care professionals, the dangers of exposure also increase.
Encryption has become even more important today to protect records and sensitive information in the event of hardware theft or loss.
IT personnel must also make sure that the encryption cannot be turned off by anyone other than themselves. That way, if at any time a laptop or tablet goes missing, the information is protected.
In addition, many healthcare personnel limit the physical access to patient records. Logs should be maintained to detail who has had access and when.
Backup of all data is essential in the event of system issues or emergency situations. Hospitals must maintain proper procedures for device disposal to prevent unauthorized access.
Establish Proper Procedures
Protecting patient data goes beyond technology. It extends to the policies and procedures put in place by the administrators.
For example, all staff should be trained on the proper handling of confidential information.
Everyone who accesses this information should be logged in with a user ID and date the time of access. This makes everyone accountable for the protection of the information.
In addition, it should be clear to everyone what the disciplinary actions are for any breach of security.
IT personnel must create user IDs that are limited in access to only the information necessary for the staff to do their jobs. This may also include limitations such as automatic signoff after prolonged inactivity.
As the article, "New Security Challenges Accompanying the Internet of Things" states, there are several areas that people need to be aware of.
These include physical devices, data security, security in networks, and the monitoring of any known incidents or situations.
Enforce Team Effort
Hospital administrators and IT staff need to address all areas of concern and come up with solid plans to protect patient data at all points.
While new technology helps provide that protection, it is up to those in charge to select the proper processes and procedures to help ensure security.
By implementing these on a consistent basis with the proper supervision, patients can feel confident in the safety of their information with their hospital or medical facility.
About the author: Joyce Morse is an author who writes on a variety of topics, including business and medicine.