Hospitals not only fighting COVID- 19 but cyber attacks too.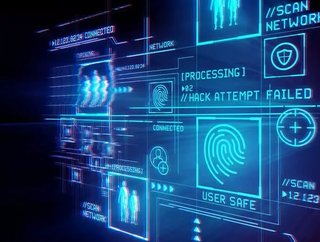 While we thought the entire world was in lockdown, it seems that hackers aren't following the same rules. With healthcare providers around the globe c...
While we thought the entire world was in lockdown, it seems that hackers aren't following the same rules.  
With healthcare providers around the globe coming close to breaking point, it has become even more apparent just how vulnerable healthcare infrastructure is. With an increasing number of cyberattacks on healthcare systems across the world, how will the healthcare service cope?
NHS boss: 'Hospitals may close due to cyber-attacks.' 
It seems that cybercriminals are exploiting the coronavirus crisis by threatening to hold hospitals to ransom with a threat to damage valuable data unless co-operation is agreed and their demands are met. 
It has been reported that a major hospital in Brno, in the Czech Republic, was hit by a cyberattack which forced staff to postpone urgent surgical interventions and reroute new acute patients.  Another was at the Hammersmith Medicines Research, a British company who had previously tested Ebola vaccine and is now on standby to perform the medical trials on COVID-19 vaccine.   
To date, there has never been a cyber attack on the healthcare service, which has directly led to the loss of life. However, the National Cyber Security Centre has stated that it is only a matter of time before a Category One incident could occur.
What does a ransomware attack look like?
A global alert has been delivered to all health care providers stating that these ransomware attacks are disguised as official advice from government agencies. Encouraging the recipient to open an attachment which can then infect their software and lock them out of their entire critical IT system.
The criminals will demand payment before the hospital staff are allowed back in. This is similar to the cyber attack that the UK's National Health Service saw in 2017  with the WannaCry virus.
 Interpol secretary Jurgen Stock said: "As hospitals and medical organisations around the world are working non-stop to preserve the well-being of individuals stricken with the coronavirus. They have become targets for ruthless cybercriminals who are looking to make a profit at the expense of sick patients.
"Locking hospitals out of their critical systems will not only delay the swift medical response required during these unprecedented times, it could directly lead to deaths."
"We are advising organisations to remain vigilant to any suspicious emails from people they do not know, to follow our guidance on reporting them, and to ensure virus definitions are updated, and security vulnerabilities are patched."
Interpol is advising hospitals and healthcare companies to make sure everything is backed up, and all hardware and software are kept up to date.
Who can help the healthcare service cope with yet another crisis?
Mr Brett Callow, a threat analyst at Emsisoft, has stated: "The threat level is the same as ever, perhaps even higher." Callow follows with, "ransomware groups should not be provided with a platform that enables them to downplay that fact." 
Emsisoft has kindly offered to help hospitals and healthcare providers who have been hit by ransomware free of charge.
Emsisoft keeps computers free from malicious and unwanted software and reliably prevent phishing and ransomware attacks.
Emsisoft is the most recommended antivirus programme in the world. Its multiple scanning engines provide advanced detection power which minimizes the chances of malware slipping past the system's defences.
The free services offered to healthcare services will include:
Technical analysis of the ransomware.

Development of a decryption tool whenever possible.

As a last resort ransom negotiation, transaction handling and recovery assistance, including replacement of the decryption tool supplied by the criminals with a custom tool that will recover data faster and with less chance of data loss.
Emsisoft's aim is to get affected healthcare providers operational in the shortest time possible so they can minimize disruption to patient care.