How Does Our Hospital Fight Bad Reviews?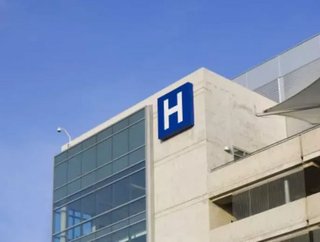 Written by Tyler Banfield According to the 2012 Local Consumer Review Survey, 72% of consumers trust online reviews as much as personal recommendations...
Written by Tyler Banfield
According to the 2012 Local Consumer Review Survey, 72% of consumers trust online reviews as much as personal recommendations.
Since they've become such an integral part of the Internet, the frequency of people leaving and using online reviews is only going to continue to grow. Online reviews can help you avoid making a purchase you'll later regret or choosing the wrong service provider. But just because a review is negative doesn't mean it's justified.
There are all kinds of reasons why a business may receive a bad review despite an otherwise great reputation. This problem is especially common for hospitals.
Given the incredibly challenging and often very emotional areas within which they operate, someone can vent in the heat of the moment and create a negative review that's permanently online.
If part of your job involves building and protecting a hospital's brand, you may be wondering how to deal with this specific situation.
Although not every single scenario is exactly the same, there are some general guidelines that almost always work well for dealing with any bad reviews your hospital receives:
Have a Proactive Strategy in Place
As previously mentioned, some negative reviews are posted in the heat of the moment.
While we'll get to some strategies for dealing with those, a large percentage of bad reviews are only posted because people feel like they've run out of other options.
As a result, if you make customer service a top priority, it can prevent many people from feeling the need to leave a negative review in the first place.
Don't Make a Mountain Out of a Molehill
The absolute worst thing a business of any size can do is immediately post an emotional response right after reading a bad review.
Unfortunately, businesses across virtually every industry continue to make this mistake. When a business jumps the gun and leaves a less than ideal response, the best case scenario is it goes basically unnoticed.
The worst case scenario is the response gets a lot of attention and spreads virally. That's exactly what happened when chef Marc Orfaly wrote an angry tirade in response to a review a customer left on Facebook.
Monitor the Situation
Depending on the site, a user may remove their review, add a retraction to it or the review may simply get pushed off your listing's main page.
If any of those events occur, you won't have to worry about the review causing any future issues.
Get Active
Blogging on a regular basis and utilizing social media tools like Twitter are great options to ensure your hospital has a well-balanced web presence. Creating a wider online presence will limit the impact of a single negative review,
For most hospitals, the occasional bad review is just another cost of doing business.
But if you have a proactive strategy in place, avoid responding based on emotion, stay on top of any situations and get active on channels like social media, you'll be able to minimize how often you have to deal with this situation.
As a hospital executive, how do you handle bad reviews of your medical facility?
About the Author
Tyler Banfield writes about various subjects and individuals, including healthcare, small business, and John Amicucci.