How Important is Hospital Security?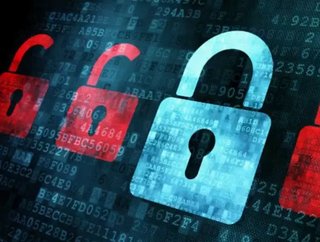 Written by Tina Samuels Keeping Your Hospital Secure Hospitals are thought of as safe havens for both employees and patients. For many children these...
Written by Tina Samuels
Keeping Your Hospital Secure
Hospitals are thought of as safe havens for both employees and patients.
For many children these are identified as 'Safe Places' - a place where children can go if they feel they are in danger. But what happens when a crime is committed in a hospital or when violence in the community is a concern?
Some instances, especially in urban areas where violence is a leading cause of death or injury, has caused some hospital staff to change how they secure the premises.
Crime Prevention
In Buffalo, N.Y., a surgeon shot and killed his former girlfriend who was also a nurse in the Erie County Medical Center. The former career soldier was found dead near his home later, apparently from a suicide.
All personnel must submit to a metal detection in order to help prevent such tragedy from occurring again. This incident was in June, 2012: security has since increased and measures, such as the metal detection, has also increased. The area around this hospital is known for gang violence; several years before this incident a gang shooting took place in the facility's emergency department.
Your hospital can incorporate lessons learned from this horrific situation and others like it.
Along with improved security measures, offer counseling to any staff member - free of charge and anonymously is the best recourse. People are more likely to use services if they understand that seeking help for mental illness or emotional disturbance will not impact their employment status.
Staff Involvement
Staff should be issued handbooks on how to increase their personal safety.
Lockers for their belongings can be provided and personal defense classes or discounts on such classes can be offered. A part of health is personal safety, a hospital can offer these personal defense courses to the community as well.
Encourage staff members to report any strange, potentially violent activities they see. They should feel safe in reporting, even when the person they witness being violent or harassing is a superior.
As in Buffalo, it was a doctor that perpetrated the murder of a girl friend who was also a staff member. Employee involvement is key to the safety of every person in the facility.
Safety Equipment
While it isn't feasible or safe to issue pepper spray or tasers to every staff member, every security guard should have access to materials that can subdue a violent assailant. Criminal background checks and certifications should be required for any security guard.
For optimum safety of all people on the grounds, security guards should not be unarmed. A stern face and a flashlight will not stop a violent gunman that is determined to take back his battered wife and/or children that are seeking treatment and safety.
If possible, employ police for security.
This provides the most safety and security in the quickest manner for staff and patients. It is becoming routine for there to be police on hospital grounds, don't skimp on security.
Finally, ask police to come in and offer safety information classes for staff. These can sometimes be done for free through the local police department.
About the Author
Tina Samuels writes on David Kiger, small business topics, and marketing essentials.