How Philips Healthcare Cono Sur is improving healthcare cycles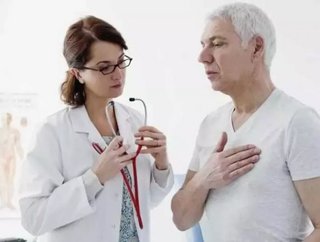 Spreading the Home Team Advantage Along the Continent Philips Healthcare's Latin American operation couldn't count on a better headquarters sit...
Spreading the Home Team Advantage Along the Continent
Philips Healthcare's Latin American operation couldn't count on a better headquarters site than Argentina. The company set foot in these shores in 1935 and quickly became a fix among top 10 top of mind surveys regarding brand awareness, a feat rarely achieved outside of the Netherlands. "We have been the number one company within our trade for the last five years in our territory, a unique achievement within our corporation," shared the region's director.
Click here to read the latest issue of Healthcare Global!
Wide Coverage Through Healthcare Technology
The company's field record within Latin America is one of milestones for being the first to bring latest-technology medical devices into public and private hospitals and medical centers. Current focus areas for Philips in Latin America are cardiology, oncology and women's health, in the clinical practice; while respiratory disorders, degenerative diseases and sleep disorders such as asthma, diabetes and apnea -among others- are being treated by easy to use monitoring devices with still-to-be-developed remote systems for diagnosis and consultancy.
 "The clients we have strategically targeted in both public and private sectors have resulted in a successful coverage of a fair amount of population," pointed Alvarez.
RELATED TOPIC: Philips Healthcare Mexico: Delivering the continuum of care from hospital to home
Improving Quality of Life By Reducing Stays at Hospitals
Philips global philosophy of contributing to wellbeing and a healthier lifestyle is reinforced by a global phenomenon: people becoming older and retiring in the short to medium term will out-number the population who is currently in a productive stage of their lives, financially supporting public healthcare systems. Crunching public resources makes it harder for all the population to obtain decent medical services; it becomes more difficult to find an empty bed in a hospital for patients who must remain hospitalized for a certain time.
Philips efforts and development of new, more advanced devices and techniques are focused into avoiding surgery rooms, traumatic experiences and long hospital stays by technology to recur to for an outpatient procedure through needles and catheters to unclog any artery and have the patient in and out of the hospital in less than 24 hours. This strategy is supported by the company's "hospital to home" policy...Click here to read the entire article on Healthcare Global!