ID Medical named one of The Sunday Times 100 Best Mid-Sized Companies to work for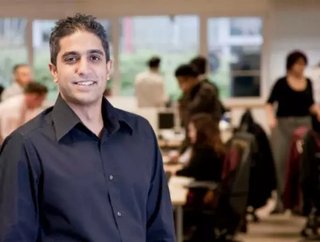 Written by Caryn Cooper Through an abiding focus on employee satisfaction, ID Medical has once again achieved Best Companies 2 Star Accreditation whil...
Written by Caryn Cooper
Through an abiding focus on employee satisfaction, ID Medical has once again achieved Best Companies 2 Star Accreditation whilst being named as one of The Sunday Times Best Mid-Sized Companies to Work for 2014. As noted by Best Companies -- The Workplace Engagement Specialists -- this achievement demonstrates outstanding levels of engagement within the ID Medical organization.
On Thursday 27th February, ID Medical will attend The Sunday Times Best Companies to Work for awards celebration held at Battersea Evolution, Battersea Park in London, where its official position in the league table will be unveiled prior to the printed release on Sunday 2nd March.
Deenu Patel, managing director of multi-disciplinary healthcare recruiter ID Medical, reflects upon the achievement.
"ID Medical employees effectuate meaningful work on a daily basis and this is felt by many people across the UK – clients, candidates and patients. Our employees are supporting doctors, nurses, allied health professionals and clerical staff in fulfilling their career ambitions within the NHS and private medical sectors, whilst ultimately improving the quality of patient care. Meaningful purpose is firmly rooted within our positive and 'family-feel' culture, and that is what I believe to be one of the key fundamentals of being a great company to work for. 
"ID Medical provides real opportunities for career advancement, we support and reward excellence whilst giving each employee within the business autonomy to drive the business forward. We are truly honoured to be associated with The Sunday Times Best 100 Companies project – it adds value to our recruitment process and our brand whilst ensuring we're nurturing a happy work environment."
Each year Best Companies and The Sunday Times celebrate the best small, mid-size and big workplaces in the UK. Employees from participating organisations are surveyed based on a rigorous methodology.
ID Medical (HQ in Milton Keynes with a dedicated office in central London) was established in 2002 and has since maintained its enviable position as market leader in the provision of high calibre medical staffing to both the NHS and private sector. As the UK's leading provider of locum doctors, nurses, AHP/HSS and clerical staff, ID Medical holds preferred supplier contracts with over 80% of hospitals nationwide and supplies over 2 million hours to the NHS per annum.
Founded on its core principles of quality of service, dedication, innovation and commitment, the ID Medical Group Limited provides a complete medical staffing solution to its valued partners, forming part of the NHS procurement.
2013 has been a year filled with recognition of ID Medical's first-rate capacity to provide a premier level service to its valued candidates and clients, with the company firmly positioned within the annual Recruiter FAST 50 league, Sunday Times 100 Best Companies to Work for, Investec Hot 100, Recruitment International Top 250, SundayTimes Virgin Fast Track 100 and awarded Recruitment International's Best Recruitment Company to Work For 2013. These accolades demonstrate ID Medical's commitment to the industry whilst validating its credibility as market leader.