Increasing the efficency of the Hospital discharge process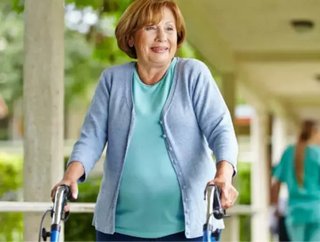 Written by Amy Morin While many people do not like the idea of going to a hospital, inevitably most will find their way there for one reason or anothe...
Written by Amy Morin
While many people do not like the idea of going to a hospital, inevitably most will find their way there for one reason or another.
With that in mind, hospitals need to carefully balance the risks of discharging patients too soon with the financial consequences of not discharging them soon enough. It's important for hospitals to stay up-to-date on the best care practices so they can manage their budgets and keep patients healthy.
Research about Hospital Discharges
Since hospitals are only paid for a flat rate based on the diagnosis, they don't get paid extra when patients have special circumstances or need extra inpatient days. Therefore, there's financial incentive for hospitals to discharge patients and accept new admissions.
Discharging patients too early in an effort to save money can backfire. Hospitals who discharge patients too soon experience higher rates of readmission, according to a 2012 study published in the Journal of Healthcare Management Science.
Research found that patients who were discharged at the busiest times were 50 percent more likely to be readmitted within 3 days. On the busiest days, hospitals are often pressured to get patients out the door as quickly as possible so they can accept new admissions.
Hospitals may feel forced to send home patients who could use an extra day or two in the hospital. Sometimes, they discharge patients too soon after surgery while at other times; they discharge patients who haven't fully recovered from an illness.
Solutions to Overcrowding
Proper planning can help hospitals prevent overcrowding. Elective surgeries should be scheduled carefully so that there will be plenty of available space for patients.
If elective surgeries take place on days when the census is very high, it's more likely that people will be discharged early to make room for them. When the hospital census is too high, elective surgeries should be rescheduled.
Hospitals should also be flexible about placement of post-surgery patients.
Allowing patients to be moved to floors with available beds, even if it is not the appropriate unit, can help prevent premature discharges. Placing patients on other floors is a much better option compared to sending them home.
Hospitals should provide surgeons with checklists to help them ensure that a patient is truly ready for discharge.
A clear list of discharge criteria helps surgeons, nurses, and social workers work together to ensure that patients are really ready to go home.
Reducing Re-admissions
Hospitals can also take steps to reduce re-admissions after discharge to help save costs. Discharge planners should work carefully to ensure that patients understand the type of care they will need once they are sent home.
Also, hospitals can ensure patients have a clear plan for follow-up treatment. Setting patients up with home healthcare, for example, is one way to ensure that they will receive appropriate treatment once they go home.
Also, family education is important in reducing re-admissions. When a patient's significant other, parents or children understand the patient's needs, it can be essential in preventing readmission.
When hospitals place an emphasis on preventative care, it can cost a little more initially. However, in the long-term, it can save hospitals a lot of money by reducing re-admissions.
Investing time and resources to ensuring patients have a clear discharge plan can be a good investment for hospitals.
It can help ensure that they are able to discharge patients in a timely fashion without discharging them too soon.
About the Author
Amy Morin writes about parenting, psychology, and business topics such as Amarillo real estate.